The constant upgrading and renovation of our heartlands, together with the ageing of the older chefs will mean that many delicious food will be soon extinct, and forever gone from us. We have seen many of your favourite childhood hawker stalls, and the old-school bakeries disappearing from our sight.
Love confectionery is located just beside the Alexander Village food centre, opposite of Queensway shopping centre. Having been there for very long, I knew about its presence before, but just didn't pop in, until now.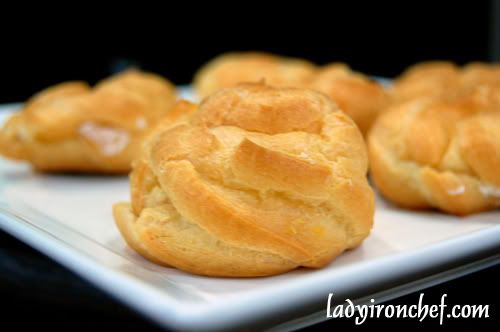 Cream puffs ($0.40 each)
The cream puffs was merely 40 cents each, yes 40 cents! They came in two flavours, cream and custard. We immediately grabbed half a dozen of this, and looked around to see if there's other steals, but to our disappointment, most of the their other bakes were sold out already.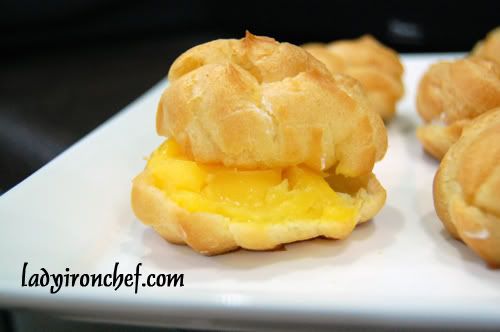 The custard puffs were not too bad, i wasn't too sure whether i'll like them or not, so i only had two out of the six i got. The eggy taste was evidently present, and you could do yourself no harm since they are only 40 cents each.
The cream puff was good, the pastry skin was soft and fluffy, the only gripe – it wasn't sinful enough. Of course you can't compare it with the one at Beard Papa with such a big differential in price, but i did find that the cream used here wasn't that fantastic, if only it's made with the superior Japanese cream.
I think i'm asking too much for a cream puff which was 40 cents. Given the price, and the nostalgic of the cream puff, do grabbed a dozen the next time round.
Butter cakes ($0.90 each)
They also had two types of butter cakes that day, with the body being the same, peanut and almond separating both. It's so old-school! The butter cake was very soft, and to say it melt softly with a deft bite wasn't exaggerating.
Total bill was $4.80 for half a dozen cream puffs and two slices of cakes. They have other type of bakes, but it was either sold out or wasn't available when i was there that day. I'll probably get a dozen of those cream puffs the next time i'm in the area. And oh by the way, just to not mislead you, they don't serve the pastry there, i brought them home to put on nice plates for the photos!
Love Confectionery
Blk 122 Bukit Merah lane 1