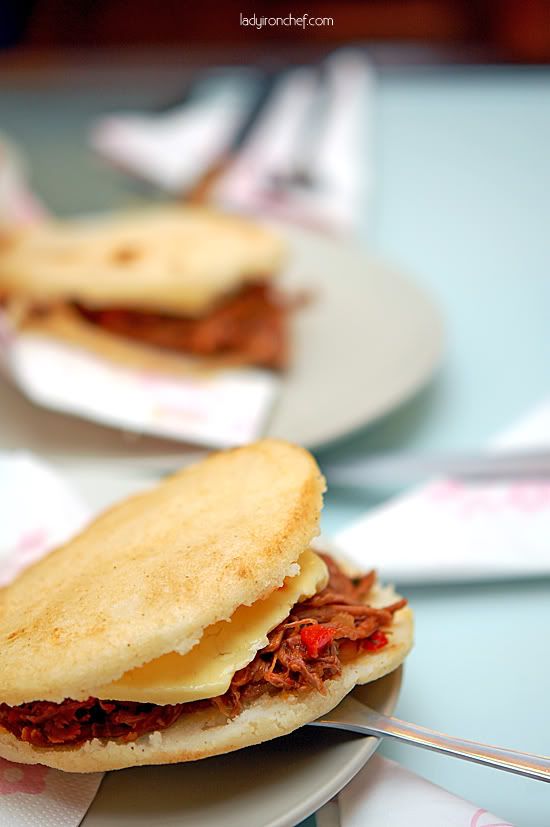 The idea of a Venezuelan feast started when one of my reader, and friend, Mike asked whether I was keen to sample some Venezuelan food. I agreed immediately, it's not everyday where you get to try authentic Latin America cuisine, so we had to try the food prepared by Mike's wife who is from Venezuela.
Our Latin America adventure started with the rhythmic and contagious latin music played in the background. When the rhythm starts to play, dance with me, sway with me. Like a fool who will never say no, hold me close, sway me more.
Trekking in the dense, but serene jungle, with every step closer to Angel falls. The roaring sound of the water amplifies as we approach it; the magnificent waterfall was a sight to behold. This was all but a scene that we could almost imagine ourselves when we close our eyes for a second.
The "sandwich" that we had, was awesome! It's like totally, God's gift to mankind. Made with just corn flour, water and salt, the Arepa is a staple in Venezuela, the folks there eat it everyday. It tasted something like our popiah skin, and the mcgriddles, but in much thicker portions. It's good to eat on its own, but I wanted more! And it came in the form of the excellent carne mechada (pulled beef).
The Carne mechada was oh-my-god, so good, and I'm really not exaggerating. Flank steak is cooked in a pressure cooker for hours until it is tender enough that you can pull it off in strips – and then cooked again in a tomato/onion sauce. The beef was so tender and flavourful! We added two slices of halumi cheese together with the pulled beef into the arepa; it's a creation that would rival any worthy burger/sandwich. It might just be beef wrapped within bread made from corn flour, but in the right company and atmosphere, it's divine.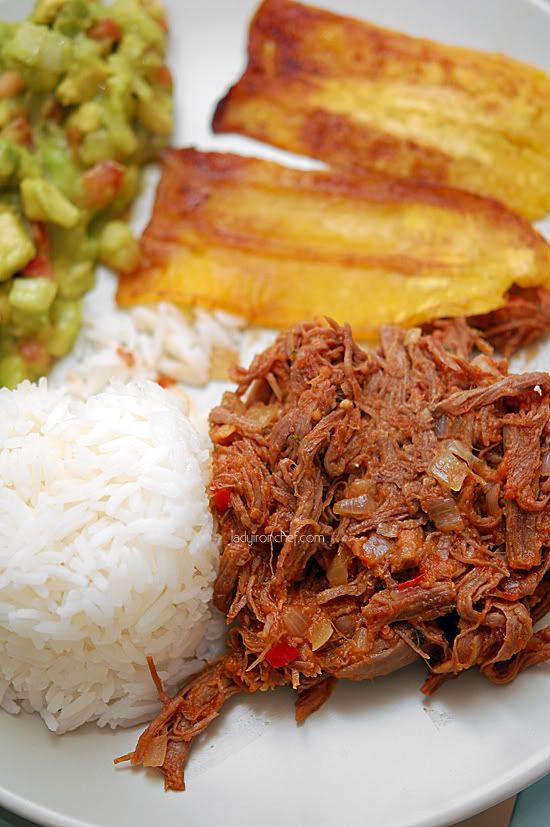 Even the rice that they eat, is prepared differently. Instead of just water and rice, there's garlic and salt added in to enhance the flavour of the rice. I'm not going to continue to rave about the carne mechada, okay just once more, I had a lot of it, with the arepa, and on its own too! Interestingly, there's tajadas which was quintessentially fried plantains, a bigger, and uglier cousin of banana, but it was as good as our goreng pisang (fried bananas). Except, it was sliced thinly and fried instead of the whole banana.
We actually started with the Empanadas, some sort like our Chinese dumplings, but they call it stuffed pastry where it can be filled with different ingredients. They are made all over Latin America – but in Venezuela's case, they are made from a corn flour/white flour mix, and deep-fried. The ones we had were filled with Halumi cheese – a salty white cheese from Cyprus that is popular in the Greek/Middle Eastern world – the closest to Latin American cheese in Singapore! Even the corn flour that they used were imported from Australia, Mike would always buy back tons of flour when he travel there, nothing but flour!
Go on, give it a bite, succumb to your temptation. Savour the rich pickings of every sweet, and wonderful taste. I'm running out of superlatives now, but the tres leches, was truly amazing. The three-milk cake is a butter-free sponge cake that's soak in three kinds of milk; evaporated milk, condensed milk, and heavy cream. Poking lots of tiny holes within the sponge cake, it fully absorbs the essence of the different milk. Topped with a layer of meringue, the tres leches was in every way a close reminiscence of the bread pudding, but definitely so much better!
* * *
The Venezuela feast was way beyond my expectations, thank you Mike and family for hosting us! We saw some videos and photos of the beautiful country, the Angel falls was magnificent! The current Venezuela population in Singapore is still very small, which explains for the absence of their food here. We are keen to let more people to sample some of their authentic Venezuelan food, so if you are keen, rise up your hand and let me know. If there's enough interest in it, we will think of ways to prepare the food for a large group, and I'll organise an outing at Mike's place.