I've a pleasant surprise when Billy asked me after our pigged-out, if I'm interested to visit him in Central coast, and when he mentioned sun, beach, and food – yes of course, I'll love to!
It took me one and a half hours train ride from Central station to get to Terrigal; a major coastal suburb of Central coast, which is located north of Sydney. Upon arriving there, we went to a cafe patisserie, the fat goose for brunch.
We had no idea that the Grilled lamb fry ($21.50) was actually fried lamb's liver, until the waitress clarified with us. It was served on creamy mashed potatoes with caramelized onions, and crispy bacon. Having tried pig liver, foie gras (goose liver), and duck pate (liver), I must say the lamb fry has an even gamier taste.
The wharfie ($16.50) had Toulouse sausages served on a seed mustard hush, topped with a gorgeous poached egg and covered with wild rockets. Pity there's no hollandaise sauce though.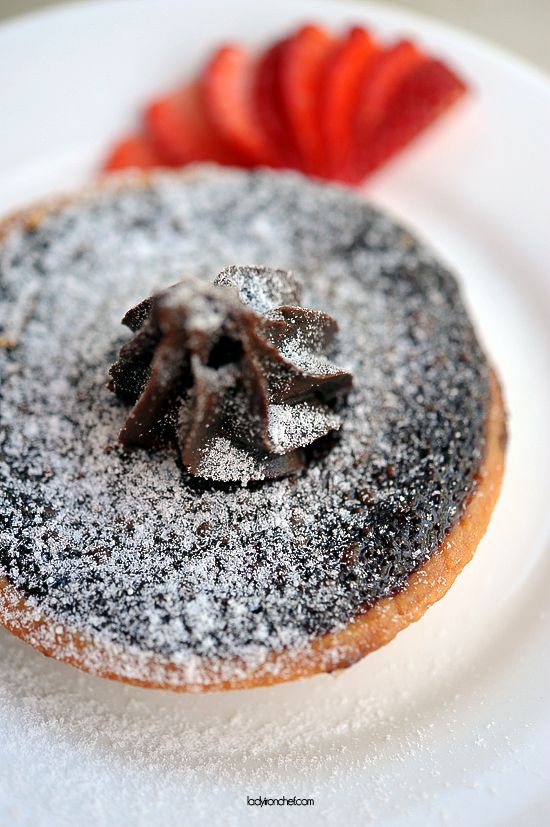 I'm sure, you have a different stomach for desserts, and I hope you will be salivating over the picture of the chocolate tart.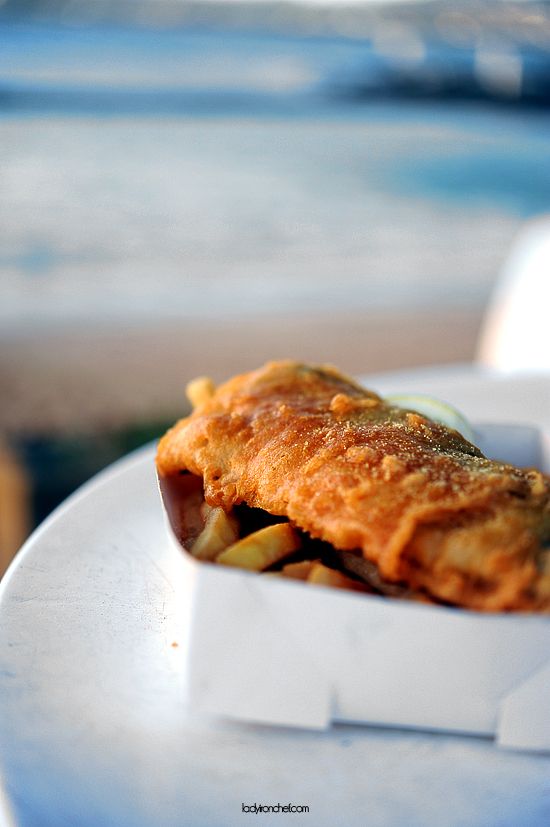 In the heart of Terrigal, there's a rocky cliff called 'the Skillion' which provided an magnificent view of the long stretch of beaches. My dear, this is the place for our retirement in the future.
Sitting by the beach and watch the sun sets by the beautiful ocean, I knew this was going to be one of my best meals in Sydney. And it was. Like what Billy had told me, I'd go as far as saying this is one of the best fish & chips in Central coast!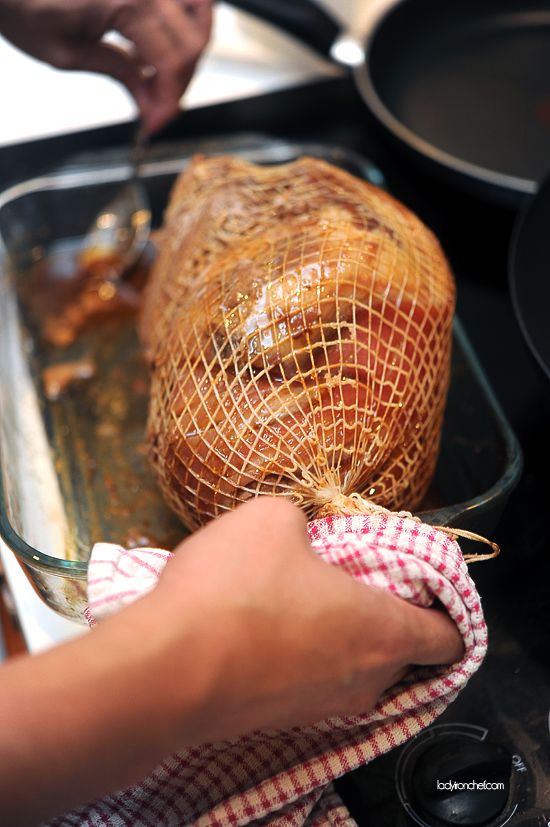 I was very fortunate to be able to witness the cooking skill of Billy first-hand, he was preparing the Bo Ssam, a Korean cuisine where steamed pork is wrapped in lettuce leaf then accompanied by lots of condiments including kimchi, ssam sauce, for the Sydney Food Blogger picnic. And you wouldn't know the dedication and effort put into making the dish unless you were there; he'd drizzled the sauce (oil released from the pork) over the meat on the hourly mark, the process repeats for six times , yes, it took six hours of roasting.
Searing hot sauteed mushrooms, crispy bacon, sunny side-up & golden brown toast for breakfast. This was in every way, the perfect breakfast anyone could ask for.
I had a great time in Terrigal, thank you Billy for inviting me to your house!
* * *
The Fat Goose
Shop 3, Killcare Road
Hardys Bay NSW 2257
Tel: 02 4360 1888
Haven Beach Cafe
The Haven
Terrigal NSW 2260
Telephone: (02) 4385 2061