Well well, went to Alaturka at Bussorah Street with Weehong, Hongyi, Yixuan, Sherman. Wanted to try something more exotic because was getting a bit bored of eating chinese, western, and jap food. Its sort of a combination of turkey and mediterranean cuisine. I had make a reservation in advance, and they saved their best seat for us, which even had a roof that can be open so that we can look at the sky. So rule number one always make reservation before you go. We took a while before we can decide what to order because all of us did not try turkey food before : )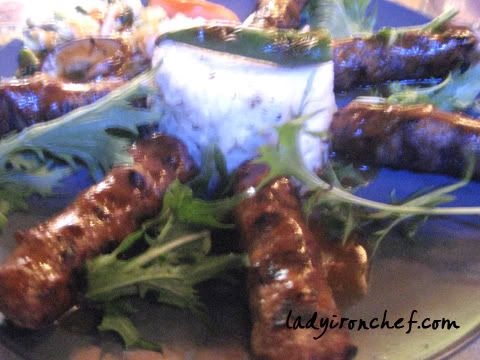 Wh had the kofte ($13.00) which was grilled lamb with rice and vege. Turkey really can cook their lamb, or at least at Alaturka they do it well.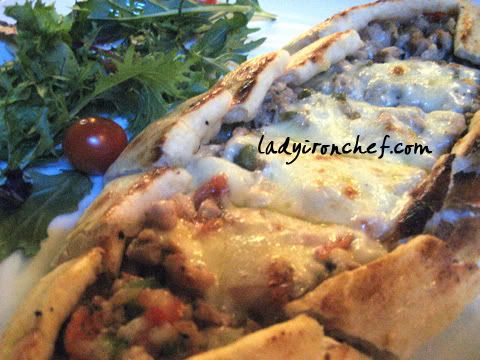 Sherman had the Etlipide ($11.50) which was baked bread with chicken. Pretty good, i think its quite similar to Italy pizza, but if you had it as main course, its not really filling  
Yx ordered Adana chicken Kebab ($13.00), it has grilled chicken kebab with rice and vege  
Hy took the Iskender Kebab ($15.00) chicken with yogut. Hmm, it has lots of chicken, but then being the most expensive dish among us, it has no rice, so ordered one rice pilaf at $1.50. Not bad la, but considering it with the other dishes, the price a bit higher
I had the Kuzupirzola ($14.00) which was lamb chop with rice and vege. Although i do not eat lamb often, but the lamb chop here was good enough for me. Alaturka really do their lamb well service.
All in all, lamb is well done here, the chicken kebabs are also not bad, quite a number of variety of kebab and Ottoman specials they called it. No air-con, but hey come on, for the reasonable price and good food its worth it. If you want something special, Alaturka is the place for you.
68/69 Bussorah Street, 199437
Tel: 6294 0304  
Have you Blurb?