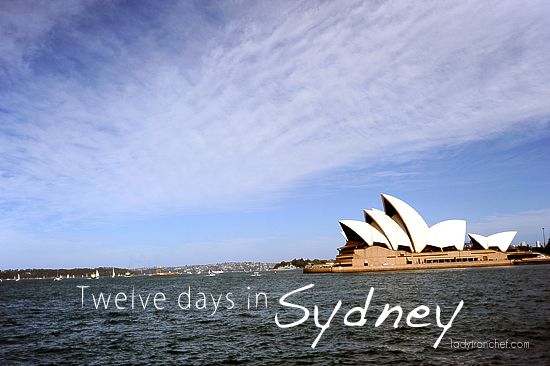 I wanted an adventure, and I wanted something different. Not those dressed-up-to-the-nines fancy dinners in the best restaurants – those are not really my type. There are other factors that will make a great meal, and I was determined to have a memorable time there.
In the twelve days that I was in Australia, you'd not believe the amount of food that went into my stomach; I refused to stand on the weighing scale now – I probably gained an additional five kilos, everyday it was food, more food, and even more food. Besides stuffing myself full with everything that I can grab, and enjoying the magnificent scenaries there, I got to talk with  a lot of backpackers while staying in hostels, and also met up with the amazing Sydney food bloggers – they are definitely the highlights of my trip.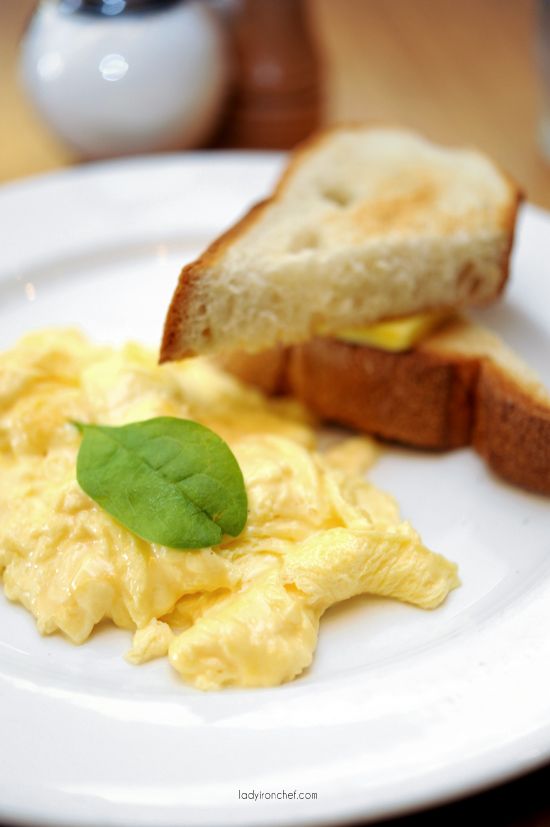 Sydneysiders love Bills, and I love the Sydneysiders for the way they enjoy their breakfast. Bills is a cafe opened by the famous chef Bill Granger, the concept is easy – serve the most gorgeous scrambled eggs and tasty ricotta pancakes in a simple cafe, and voila, you get all the people coming in for breakfast.
'You have to try the eggs while you are in Australia', gushed one of my friend a while ago when I told her I'm going to Sydney. Sydneysiders really love their breakfast, on a normal weekday there's so many places serving brunch. Because of the differences in culture, you can hardly find much places in Singapore that do that but here, you'd thought that the people do not need to work and it seems like they do not have to work when I saw so many of them slowly enjoying a laid-back & causal breakfast at 10am where most people are supposed to be in the office, working.
There was however, no Eggs Benedict at Bills, so I had their popular Scrambled eggs on sour dough ($16) – and it was good! The one sprig of leave in the middle somehow seemed to make the eggs glowed with radiance, and there's the just-right consistency in the texture and taste of the eggs. The butter slides off the toasted golden-brown sour dough easily, and the scrambled eggs just goes so well with the toast. The portion would probably deceive your mind that you need to order something else as add-ons, but by the time I was done, my stomach was so full that I couldn't possibly eat anything else, well, maybe except for the delicious-looking ricotta pancakes that everybody is craving about.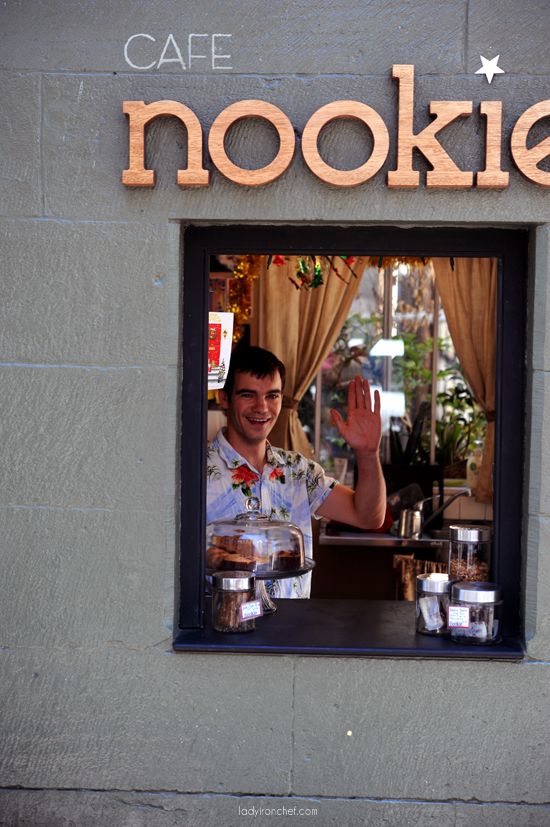 'Come to Sydney for fine restaurants and go to Melbourne to experience the cafe culture.' I'm not entirely sure on that statement, since there's dozens of wonderful cafes just in the surry hill/balmain area. One of them is Cafe Nookie at Cleveland street. Technically speaking it is not a cafe since there's no seats for dining in, customers take away the self-brew coffee from the good hands of owner Ben. Cafe Nookie is more like a coffee-in-the-hole kind of place, and it's definitely the smallest cafe in Sydney, pretty cool eh?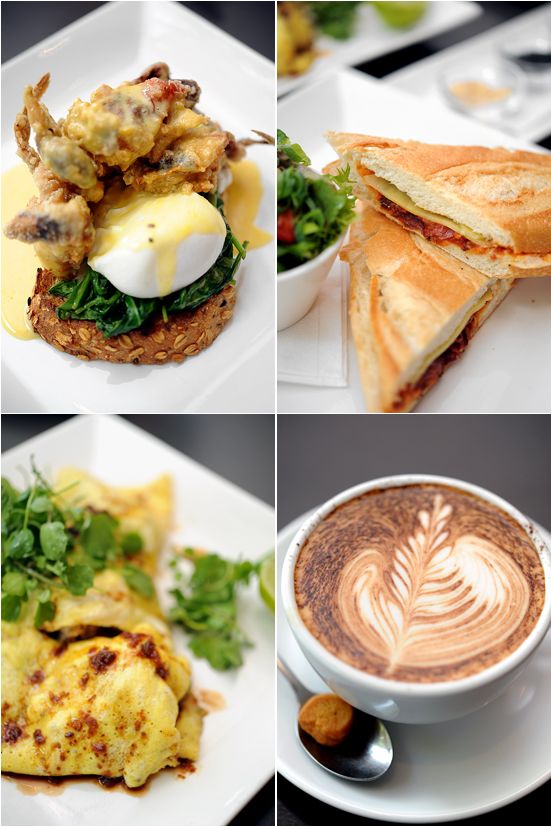 I walk through the streets of Surry Hills and my heart fluttered with a sort of feeling that I couldn't quite describe – I'm so in love with this place. There's plenty of trendy fashionable boutiques, and chic cafes just around every corner. The whole place is so quaint and dainty that it doesn't seem to be in the city area.
Cafe Ish is exactly like how I will like a cafe to be, white walls with sunlight coming through the windows, serving nice coffee and comfort food. Howard & Teresa brought me here for lunch, and we took some time glancing through the menu before deciding to order Eggs Benedict, Emu damper, & Soft shell crab omelette.
I think the reason why we can embrace cafes freely rather than fine dining restaurants is because deep down inside everyone of us, most people have a dream to open a cafe, someday. A small-ish, causal chic cafe which serves comfort food, a place where people return and chill out all day, a place almost like their own home. It is not difficult to see why Cafe Giulia is immensely popular with the locals, they serve a wide array of food that includes eggs, salad, pasta, sandwich, burgers; comfort food with a reasonable price range. Coffee is another hallmark of a good cafe. Here, they keep it simple to mocha, and ice coffee, with an impressive selection of fresh fruit juices.
This is the first part of my Twelve days in Sydney series, to be continued . . .
Bills
359 Crown Street
Surry Hills NSW 2010
Tel: (02) 9360 4762
Cafe Giulia
92 Abercrombie Street, Chippendale, Sydney
Tel: +61 (02) 9698 4424
Tuesday to Friday 6.30am – 4.00pm
Saturday and Sunday 8.00am – 3.00pm
Cafe Ish
83 Campbell Street
Surry Hills
Cafe Nookie
268B Cleveland Street, Surry Hills
Tel: 04 0135 6072
Monday – Friday: 7:00 am – 4:00 pm