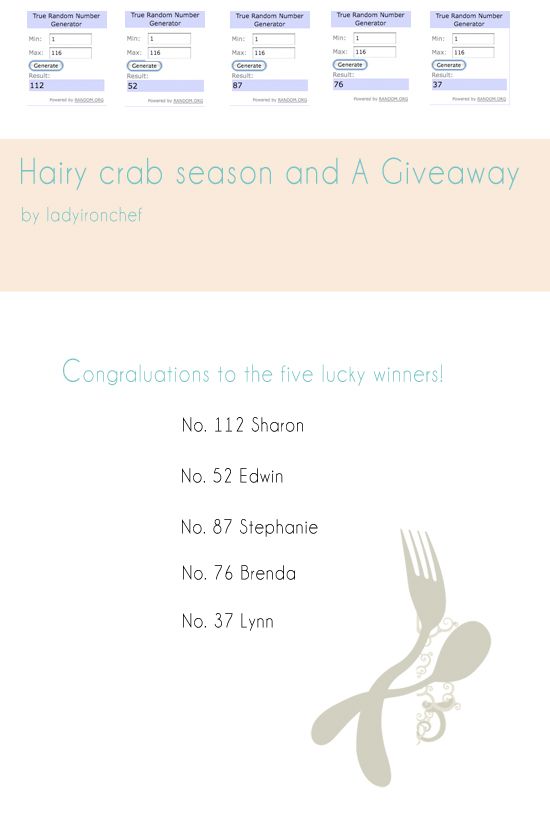 That was fun right?
The highly sophisticated method has chosen the five lucky winners; I have already sent out the email, if you have yet to receive it, please drop me a mail: [email protected]
And for the rest, if you think this giveaway is awesome, think again! There's another even better surprise in stall, I'm so excited but that's all I can say for now. And now the obligatory closing speech: I'll like to thank Food Junction for giving away the five sets of hairy crabs, and to everyone who participated in the giveaway.
Have a good weekend!