The afterthoughts of Tetsu Food Event
First of all, i know this may sounds naggy and even corny, but i will like to thank all of you for coming to LIC food event @ Tetsu, for without you guys the event will not be complete or possible.
Preparing for a food event althought it might seems to be quite an easy task, but it isn't because you need to coordinate everybody time, find a suitable place, with a reasonable price tag, and furthermore the place can't be that 'ulu' if not nobody will want to go.
All in all it took me a good 2-3 weeks to prepare for this outing, i started the discussions with Pris on behalf of Tetsu three weeks ago, after we finalise everything, i posted up the details 2 weeks ago. I must admit that initially i were quite worried about the turnout rate because this is on a weekday, a tuesday no less, and the price is slightly higher.
The response was overwhelming, within the first week on putting up the notice, i got about close to 40 folks who confirmed their attendance for this one. with another 20 odds confirming on the second week. All in all there were about 60+ people who signal their intention for the outing, but due to some unforeseen circumstances, some couldn't make it last min, but no worries we will see you the next time round!
In the end, we have a total of 51 people including myself for the event, which is really an amazing figure given its only LIC second time organising a food event, and its on a tuesday where people have to work or study.
LIC doesn't usually post photos of people, because i only know how to take photos of food, but i thought it will be nice to show all our friends, like-minded people who all love to eat! Some of the guests leave earlier so i didn't have the chance to take their photos, next time!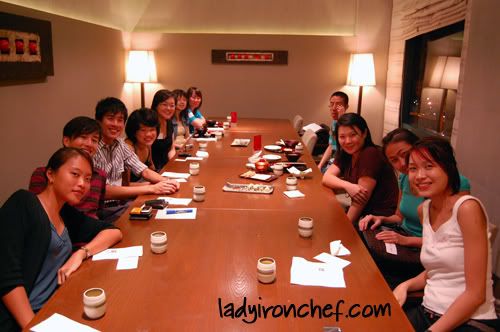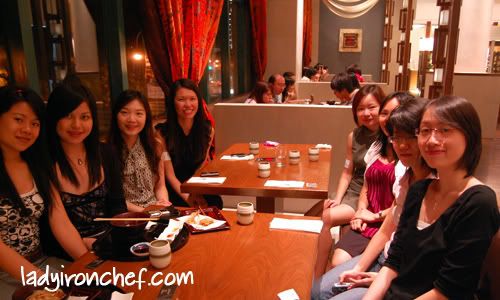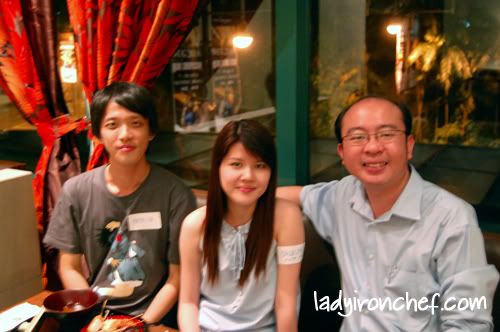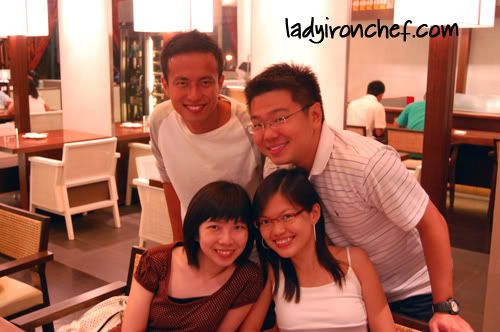 Not forgetting the friendly folks at Tetsu, without them the event will not able to run on smoothly, many thanks for the help! Chef Kent is an expert in Japanese cuisine, business manager Jason's experience in the F&B industry helps us keeping our calm in the midst of the busy night, and manage Alex has been a great help!
And also Pris, the PR consultant for Tetsu and food junction who has rendered me with her help and support to make this event possible. Definitely Tetsu and Food Junction who hosted us for dinner.
I sincerely apologise for any inconvenience or things which you might have felt can be better. The serving time was a bit slow because Tetsu can only fry 10 people serving at one go to ensure the quality of the food. Sorry to keep your hungry stomach waiting!
Although organising food events take up a lot time and is very exhausting, LIC really enjoyed the whole event, where we can meet like-minded people who all love food, complete strangers who can sit down together and have a meal together. Thats the beauty of food where people of different backgrounds and ages can meet and become friends.
I do know that the interaction level is quite low because at most you guys interact within your table. This is difficult because of the big crowd, if we have a small crowd then obviously it will be easier to make more friends. But there are pros and cons of different group size, and i don't like to reject people who are interested in the event after all.
LIC has learn many different things from each and everyone of you, and with that, i hope that the next outing will be even better! Do provide me with feedback about the event, the area of improvements, and some of the possible places where we can go for our future outings.
Folks do add me on your msn, [email protected] Many thanks!
See you all at the next outing!