Social Media Breakfast Singapore
March 29, 2008 (Saturday)
9 am — 12:30pm
Frujch @ SMU (Basement 1, School of Information Systems)
50 Stamford Road
Hot after the heels of Yebbers Anniversary Party @ MINT on March 28, is the first Social Media Breakfast (SMB) on March 29. Gosh, after one night of party at Yebbers, you'll expect to have some rest right? But no, sat early morning have to wake up to attend SMB.
Yes i know this event is like two to three weeks ago, but i didn't have the time to write it until now because i was busy shifting my blog. Sorry for the delay!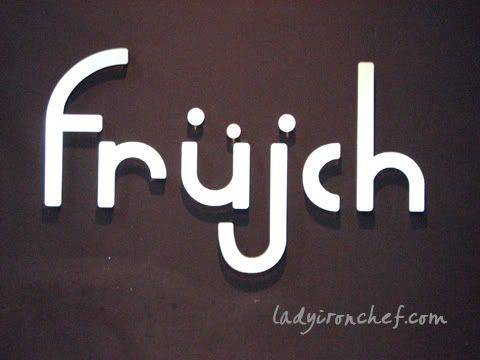 SMB is actually very hot in the States, popularize by an American guy named Jeff Pulver. The idea is pretty simple, you probably know what's tagging right? SMB brings people who are into Social Media, Blogging, Web 2.0 and stuff, together in real life, yes real life! So instead of tagging each other online, we tagged each other real life. Talk about from online to offline!
The two bloggers who brought this idea to Singapore are Derrick Kwa and Daryl Tay, and Sheylara who helped in organising the event. Breakfast was supposed to be $4 per person, but a mystery sponsor who goes by the name of Caleb helped to pay for the breakfast. Kudos to him!
The whole event was super fun, we mingled around talking with each other, a total of 40 people turned up for SMB! All righty, first we have to use the big sticker to write our name and blog address, or whatever website of stuff you want to let others know.
After which, we go around chatting with each other, and tagging them with the small sticker. So I introduced myself as a food blogger, so people tagged me "foodie"! As simple as that. Its like real-life facebook isn't it?
Anyway being a foodie, or rather I'll coined myself as Gourmet Analyst, it is my moral obligation to present to you the food for the breakfast!
The "main course" for the breakfast. Sandwiches! There are not type of sandwich, one of which is ham, and the other being tuna.
The mini Choclate cakes
And more cakes
There were also orange juice to go along with the 'snacks', and if you wanted any hot drink, you could always get it from the counter at Frujch (have to pay separately of course!)
Some of the tags that i got was "foodie", "blogger", "i saw you last night (at Yebbers)", "fellow foodie (by amsie)", "gender-confused (because of my nick ladyironchef)" and so on.
Sheylara got quite a number of tags as well. Lets see, "pretty girl", "video girl", "pretty writer", "multi-talented" so on.
The whole event started at 9am, but the crowd starts to come in at around 930am thereabouts, and it ended at 1230pm. Its only three hours, but within the short space of three hours, the journey of Social Media Breakfast in Singapore has just begun. I'm looking forward to the next episode of SMB already!
See you all at the SMB:S2!
Social Media Breakfast
" Where everything comes from online to offline "