I remember my first time to Victor's Kitchen two years back. It was a long walk from Plaza Singapura, past PoMo (formerly known as Paradiz centre) and down Prinsep street to Sunshine Plaza. My first reaction was: "what kind of place is Sunshine Plaza?"
Stepping inside the building, there was a couple of printing companies and some random shops. Victor's Kitchen is like a Hong Kong Cha Chaan Ting with minimum decoration. Fast forward to the present, Victor's Kitchen looks exactly the same, except that they have expanded to a bigger shop space.
To me, having a custard bun is like a sacred ritual. It always begins with the same procedure: when the basket of buns come, first we pray. Whisper softly into the ears of whoever-in-charge-of-prayers-and-good-food, and sincerely ask that they be merciful and grant us a good custard bun that flows. After that, use a pair of chopsticks and carefully poke a hole inside the white pillowy bun. The rest, is really up to heaven — please, let it flow, please let it flow.
Many people raved about the dim sum at Victor's Kitchen and claimed that they have the best custard buns in Singapore. Two years ago, I went there with high expectations, only to be disappointed by a Nai Wang Bao (custard bun) that didn't have a flowy center. I swore never to go back again.
I came back for the famous Victor's Kitchen custard bun. I gave it a second chance but I was disappointed again. The most terrible thing in this world must be surely hope. We poked a hole into the bun, but nothing happened. No golden liquid flowed out — nothing at all.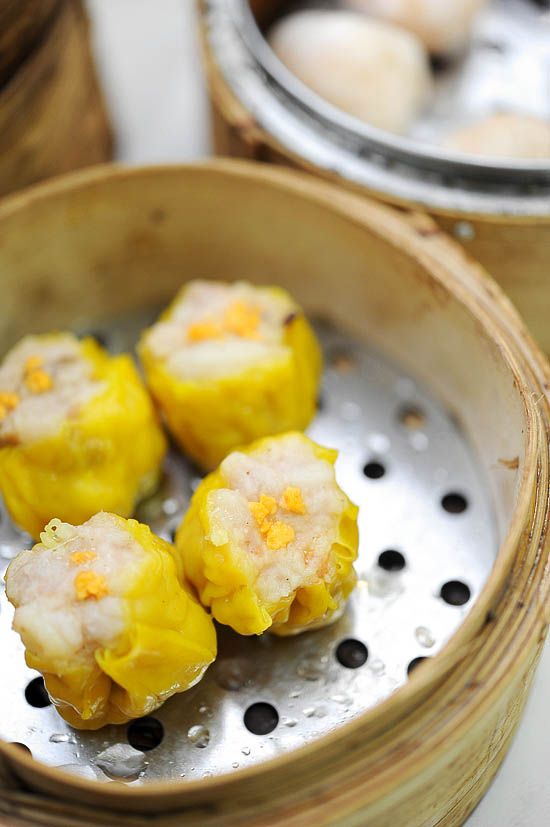 Then, of course, there was the har gau and siew mai – the dim sum classics. I took a few quick shots of the steamed shrimp dumpling and tucked in. It's crucial to have the har gau hot from the steamers, otherwise the skin would become heavy after a while. My friend enjoyed the shrimp dumpling, but I thought it was decent – nothing fantastic.
The Siew Mai, on the other hand, was porky and tasty (for the lack of a better word). The texture had the consistency of how a good siew mai should be.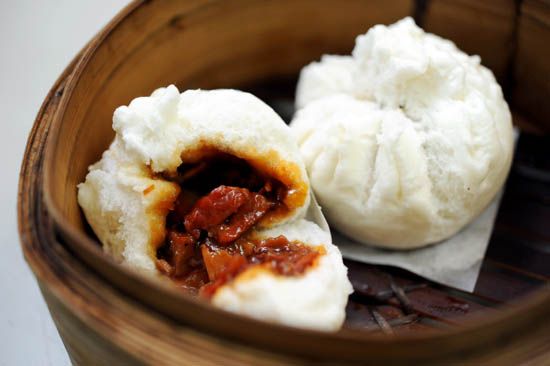 I like the unpretentious feel of Victor's Kitchen. It is a place where a celebrity can walk in and nobody will bother to disturb him/her. I like how the aromatic smell of the stocking milk tea swirl in the air. I like the greasy oil stains of the siew mai at the metal bottom of the basket. Most of all, I like how the atmosphere reminds me of Hong Kong.
The prices of the dim sum here are around $3-4 per basket. While they are not extraordinary, people come to Victor's Kitchen for the down-to-earth atmosphere (which reminds me of Red Star restaurant). I can probably get a better basket of dim sum elsewhere, but if you are craving for dim sum after lunch time – Victor's Kitchen is the place to go in town. But do not order their custard buns, you have been warned.
Restaurant Review
Victor's Kitchen
91 Bencoolen Street #01-21
Sunshine Plaza Singapore
Tel: +65 9838 2851
Featured in