When it comes to Japanese food in Singapore, Tampopo restaurant is definitely one of the few places that I frequented regularly. So much so that I didn't bother to include it in my list of Japanese restaurants in Singapore since I thought it's obvious that Tampopo restaurant has the best Tonkatsu, and cream puff in Singapore!
Even though I have been to Tampopo Liang Court a couple of times, but I have never ordered their ramen. Recently, Hungrygowhere came up with a list of Top 10 Best Ramen in Singapore, and Tampopo Restaurant was the clear winner. It had twice the amount of votes as compared to the first runner-up, Ippudo Ramen at Mandarin Gallery.
Last week, a few of us were in Takashimaya and we decided to go to the new Tampopo restaurant at the basement of Ngee Ann City. You know what? I think it's an additional incentive for us to have Japanese food more often now that Tampopo is in town.
I had the Tonkatsu Ramen ($15.80); the broth was spicy and flavorful. It's like having the best of both worlds where I got to enjoy the ramen and my favorite tonkatsu at the same time.
In comparison with the Tonkatsu ramen, the broth of the Black Pig Shabu Ramen ($13.80) that Valerie ordered, was much lighter in flavor. It was unfortunate that I forgot to scoop up a slice of the black pig when I was taking the photograph of the food, but please rest assured that it was absolutely chewy and tender. Delicious!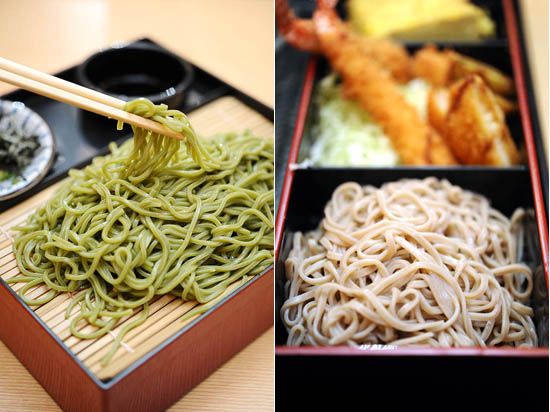 The Cha Soba ($9) from the ala carte menu didn't seem to be a value for money choice when it was placed beside the Soba & Fried Prawn Box ($16.80); with the latter having additional fried prawn tempura, tamago and fruits. We also ordered the Crab Porridge with Shimeji mushroom ($13.80) which would be a good choice if you want something lighter in taste.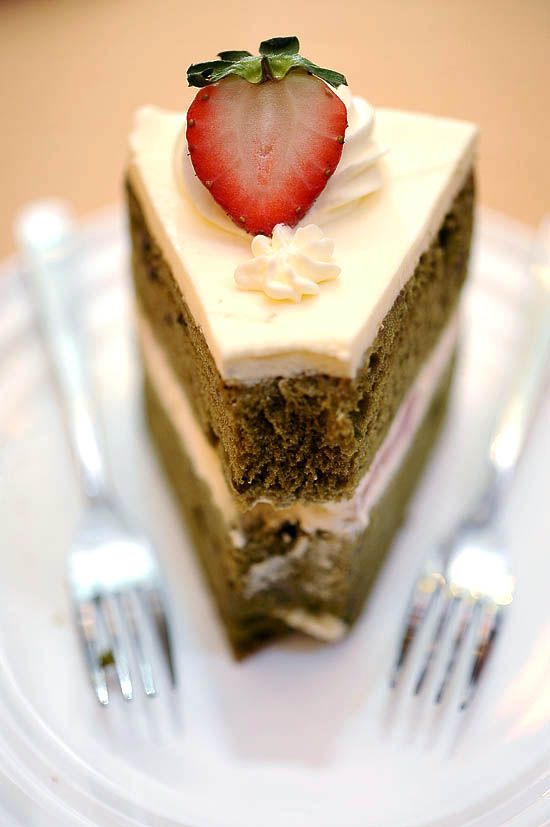 For desserts, we ordered their famous Cheese chiffon cake, Green Tea Parfait and Matcha chiffon cake. If you are craving for Tampopo's cream puff, it is only available at the basement of Liang court, where tampopo deli is located.
Anyway back to the desserts that we had, the Cheese Chiffon Cake ($5.80) was terrific! Soft, fluffy, and spongy, it was like a slice of heaven. Happiness also came in the form of the Matcha chiffon cake, ($5.80) which was the equal of the cheese chiffon, with the exception of having a green tea flavor. Initially, we were going to order for a scoop of green tea ice cream, but the waitress advised us to go for the Green Tea Parfait ($6.30) instead. It was a wise choice. Besides a scoop of green tea ice cream, the parfait also included other ingredients like mochi and fruits.
* * *
It's kind of silly to ask a non-ramen lover to judge if Tampopo restaurant has the Best Ramen in Singapore, but I enjoyed my bowl of ramen thoroughly. Maybe it's time for me to check out the other Ramen restaurants in Singapore. The reasons to visit Tampopo Japanese restaurant: Best tonkatsu, cream puff and ramen!
Which Ramen restaurants in Singapore will you highly recommend me to go?
Restaurant Review
Tampopo Japanese Restaurant
391 Orchard Road
B2-33 Takashimaya Shopping Centre
Tel: +65 6235 2318
Featured in