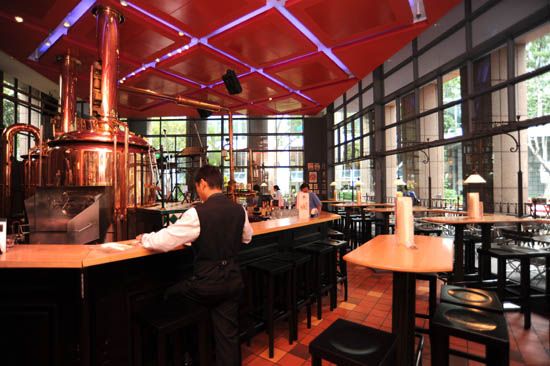 Ever since I had my first experience of having German food in Singapore, I have been craving for more hearty German fare. Looking at my list of German restaurants in Singapore, I always know that I'll be going to Paulaner Brauhaus at Millennia Walk next.
I like Millennia walk. It's in town, yet not over-crowded. The restaurants at Millennia walk are classy yet not necessarily expensive. There's this off-the-limelight vibe that makes me feel comfortable. The menu at Paulaner Brauhaus is typically Bavarian, and offers Munich specialties as well as popular international dishes.
We started off with a Soup ($10.50) and Rosti ($13). The former was slightly salty and overwhelming, while  I'm not a big fan of the latter. Something strange happened while we were having the appetizers. Somehow, our eyes kept drifting to the Sausages. One second I was looking at the Rosti, and before I knew it, the sausage was in my mouth.
If you like sausages, trust me, you must definitely order the Sausage Pan ($25)
As usual, I had problems trying to identity the different sausages. Not that it mattered anyway, since we dutifully finished every one of them. I've always wondered if anyone will be able to have a whole plate of sausages as a main. Given that there are around 7-8 sausages with mash, it should be very filling. But I'd rather order it to share. Food always tastes better when you share it with people you like.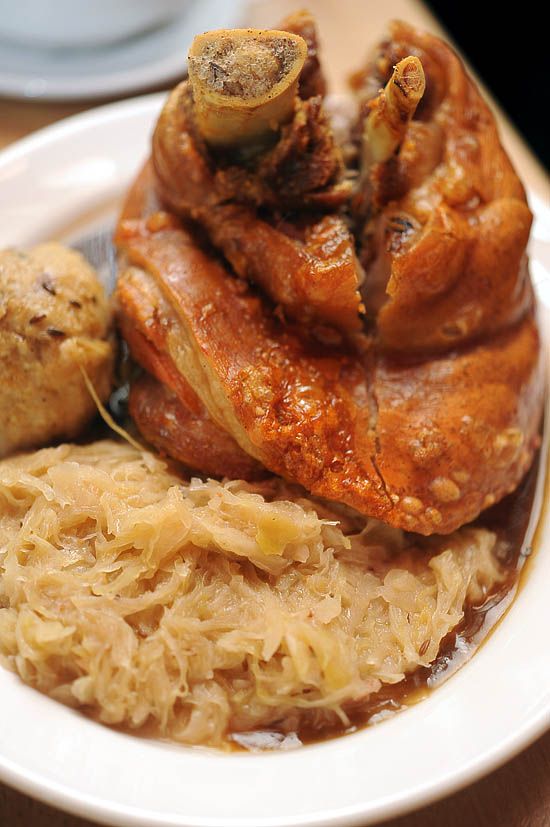 We had a problem, and it's this Pork Knuckle ($29.50) that you are looking at right now. Between the three of us – we struggled to finish it. As much as I hate to waste food, but unfortunately there were leftovers of the meat. The problem was not with the pork knuckle, but rather with us. Warning: do not order a full size pork knuckle when you are dining with two ladies.
I'd be lying if I say I'm not excited when I see a pork knuckle. They are like the sexiest things on earth; deep-fried to a handsome golden brown coat, crispy on the outside and soft on the inside – I will do anything just to have a pork knuckle!
* * *
It's not wise to have such a heavy meal at 3pm in the afternoon, especially not when I was supposed to have a dinner at 7pm. But you know what? In times like this, it's best to pretend to have short-term memory loss and tuck in. Always eat first and worry later.
If you are looking for a place for dinner tonight, why not head down to Paulaner Brauhaus at Millenia Walk with a group of friends for some German Beer and Pork knuckles? TGIF, have a good weekend everyone!
Restaurant Review
Paulaner Brauhaus Singapore
9 Raffles Boulevard
#01-01 Millenia Walk
Tel: +65 6883 2572
Featured in