When Arnold from Mr Gadget was in town last weekend, our plan was to meet for brunch. It was a choice between having Sunday Brunch at Prive or our familiar local Singapore breakfast of kaya toast. But above all, Valerie and I wanted to show him the beautiful Keppel Bay.
Prive Bakery & Cafe at Keppel Island serves all day breakfast, burgers, pastas, sandwiches, milkshake and desserts. The menu is simple, nothing fancy – just causal and comfort food.
"I want pancakes, I want pancakes.." I could almost hear my heart whispering to itself.
Oh my, the pancakes – they are so good! This is one thing that I can have everyday without getting sick of it. They taste great with a scoop of ice cream, or if you are like me, I'd rather have them with just syrup and butter. Lots of butter. Prive's Bakery Cafe Fluffy Pancake ($13.5), the one you see on the picture up there, gave us a little surprise – there was a small honeycomb that came along with the pancakes. Do I like it? I love it!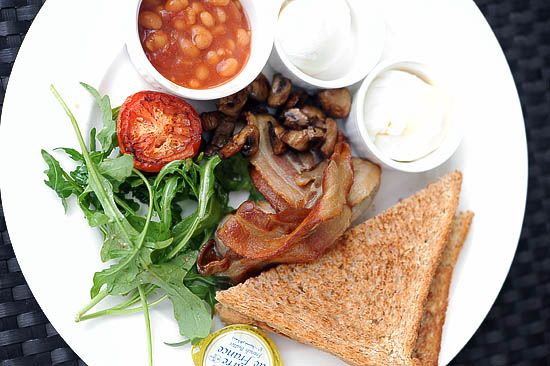 As it was a late brunch at 3pm – no, no one overslept – the rationale decision was to go for something light and share. The choice of the Ultimate Breakfast ($17) was unanimously agreed by the three of us. Two poached eggs, bacon, mushrooms, baked beans and toast. I-love-breakfast!
Breakfast all day, everyday.
My eyes darted to the 'burger' section subconsciously; just like how a guy would suddenly straighten up when a pretty girl stepped into the room.
"Burger?" I gave my dining companions an innocent look.
"No! We are having Italian dinner at 7pm, remember?"
Bummer – I sulked, and protested. Oh well, at least there's an Italian feast waiting with all the pasta, risotto and tiramisu. Anyway, the alternative was the Seafood wrap. I was pretty skeptical. I mean, how good can a wrap be when there's burger? This is their famous 200g Wagyu beef burger that we are talking about. To my our surprise, it's actually very decent. Generous fillings of the seafood ingredients were kept in the thin yet sturdy wraps.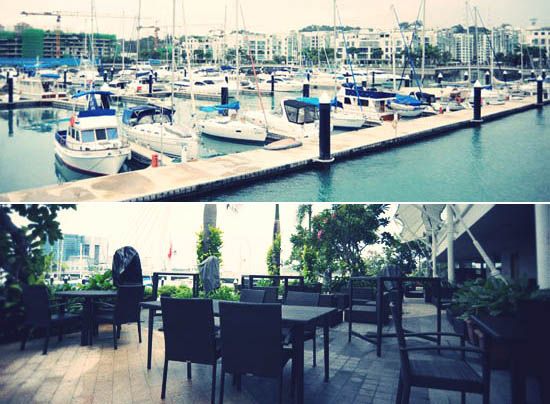 Prive Bakery Cafe remains one of my favorite place for brunch. There's nothing fantastic about the food, just simple, well-executed comfort food served at reasonable prices. It's hard not to like this place, if you haven been here, I'm sure you'd like it. Trust me.
After coming up with the list of breakfast places in Singapore, I have this crazy idea to indulge in brunch every weekend, lets call this project #brunch52. On the quest for the best brunch in Singapore, get on with it!
Sundays are meant for brunch – Prive serves brunch daily till 5pm.
Restaurant Review
Privé bakery café
2 Keppel Bay Vista
GF Marina @ Keppel Bay
Tel: 6776 0777
Featured in
icon-1
icon-7
icon-10
icon-14
icon-22