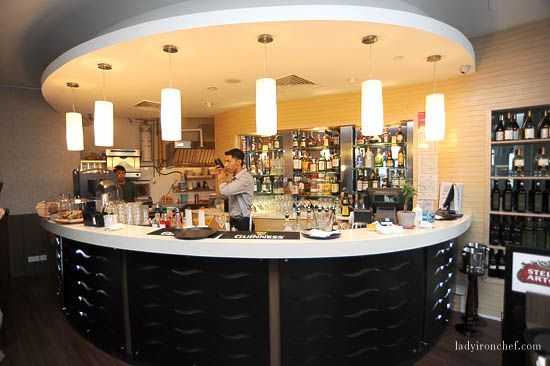 Update: The Cafe is now closed.
I've walked past Society Bar at One Fullerton a couple of times when I was dining in the waterfront restaurants there. I know it's under the same management of The Prime Society at Dempsey, but for some reason I never visited.
Most of the restaurants at One Fullerton can be costly, that's why the first thing that struck me when I saw Society Bar's menu – was the affordability of the food.
Society Bar is a bistro version of The Prime Society. There's no premium meats of course, most of the mains are priced below $20. The food is not spectacular, but I think it's affordable considering the excellent location of the bistro bar at One Fullerton.
The Tunisian Braised Chicken Leg Pilaff With Brown Rice ($16.50) caught all of us by surprise. The chicken leg was very pleasant, in the sense that every bite was smooth and tender. It was one of our favorites among the main courses.
On paper, the proper definition of a burger is minced meat patty enveloped between two buns, with some tomato, lettuce, and if you are lucky, extra stuff like cheese and bacon to go along. Society Bar's Beef Burger ($14.50) was pretty decent, not fantastic – but the hearty portion was enough to satisfy our meat cravings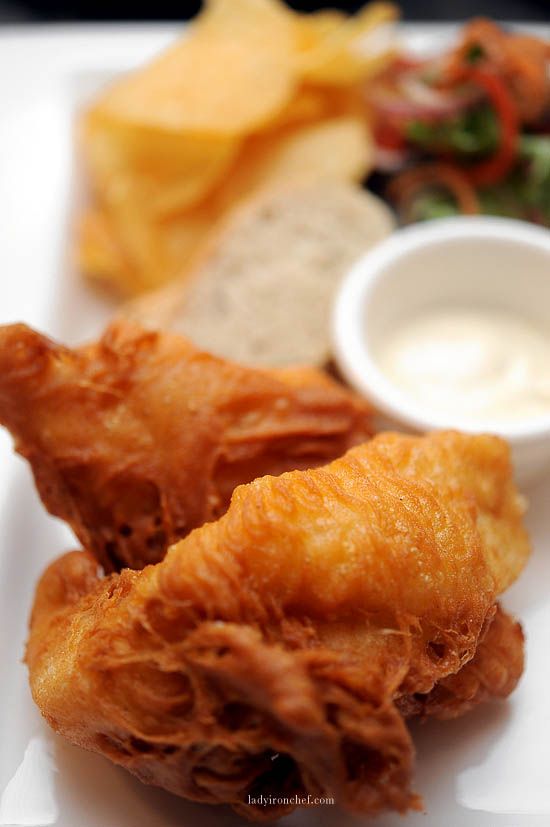 We could smell the Tiger Beer Battered Fish & Chips from afar. Catherine enjoyed the fresh dory fish tremendously, but both Ju and I thought it was slightly too salty.
After having two excellent pasta the previous week, I was still itching for good homely spaghetti. It was either cream or tomato base, we went for the latter as tomato's always less heavy than cream-base pasta. Well maybe I was pushing my luck too far, but the Spaghetti With Mediterranean Tomato Sauce, Olive Oil and Parmesan ($12.50) was slightly overcooked, and we couldn't finish it.
I was hoping that there will be Vanilla bean ice cream when we ordered the Baked Apple Tartlet ($7.50). But it came with rum & raisin ice cream instead. Drizzled with toffee sauce, the combination of warm baked dessert with cold ice cream always work.
Looking through the dessert menu, the Warm Sticky Toffee Pudding ($8) caught our attention immediately. For a sticky pudding, it wasn't sticky and moist enough. I'd probably like it If I didn't know this was a sticky puddng. The hunt for the best sticky date pudding continues.
This is the fourth part of a series that I'm doing on the waterfront restaurants in One Fullerton. I'll like to thank Fullerton Heritage, Society Bar and Marina Mathews of Crocmedia for hosting this dinner.
There's really nothing much to say, if you want a romantic dinner at the swanky One Fullerton, yet somewhere easy-on-the-pocket; I'd say give Society Bar a try. But remember not to expect too much for the food, they are decent – but not wow. Otherwise, drop by for drinks after dinner to enjoy the stunning view overlooking the Marina Bay area.
Here's the question: Is food more important or ambience?
Restaurant Review
Society Bar
1 Fullerton Road
#01-11 One Fullerton
Tel: +65 6423 9689
Daily: 10.30am – 10pm
Featured in