I'm eating at a much faster rate than I blog, and this is a problem when there are so many food places in Singapore that I want to blog about.
In the Singapore food scene, Lei Gardens Restaurant is known to be one of the best Cantonese restaurants, and it has been on my list of must try restaurants in Singapore.
They have recently undergo a makeover to freshen up the image of the restaurant. Having never visited Lei Gardens at Chijmes previously, I cannot comment on the changes, but the new interior is classy and contemporary, while retaining the touch of a Chinese restaurant. On my two visits, services were flawless, the staff members were polite and friendly, conscious of diners need yet not overly intruding.
Best Roast pork in Singapore
Friends who have been to Lei Garden always raved about their to-die-for roast pork, and now I finally understand why. Especially if the Roast Pork in question happens to be this one in the picture; succulent and tender pork with a crispy top that's roasted to a perfect shade of golden-brown. Every bite was so good that I hated the fact that there's only nine tiny cubes. Oh no, there's only eight pieces left.. five.. three.. last cube! Seriously, this is the best roast pork ever!
I'm a big fan of dim sum and having been to many Dim Sum restaurants in Singapore, I was keen to try out Lei Garden to see how their dim sum would fare against the best dim sum that I've before.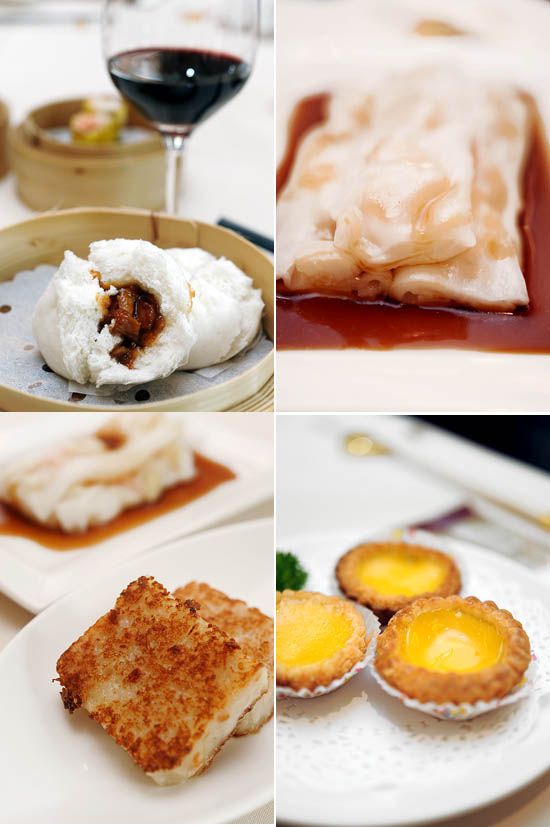 Lei Garden's menu has the standard dim sum items like Har Gau, Siew Mai, Cheong Fun, but unfortunately they do not have  my favorite Custard buns and Char Siew Sou.
Anyway, we ordered Steamed Pork Dumpling ($5.80), Steamed Shrimp Dumpling ($5.80), Panfried Carrot Cake ($4.80), Steamed BBQ Honey Pork Bun ($4.30), Baked Mini Egg Tarts ($4,30), Steamed Cheong Fun ($5.80) and Steamed Shanghai xiaolongbao ($5.80).
* * *
Most of the dim sums were fairly competent, but there wasn't any particular one that stood out. In my opinion, Lei Garden's dim sum are well-executed, they are definitely above average but personally, they probably are not among my top 5 dim sum restaurants in Singapore.
Tell me, which is your favorite Cantonese restaurant?
Restaurant Review
Lei Garden Restaurant
30 Victoria Street
#01-24 Chijmes
Tel: +65 6339 3822
Featured in