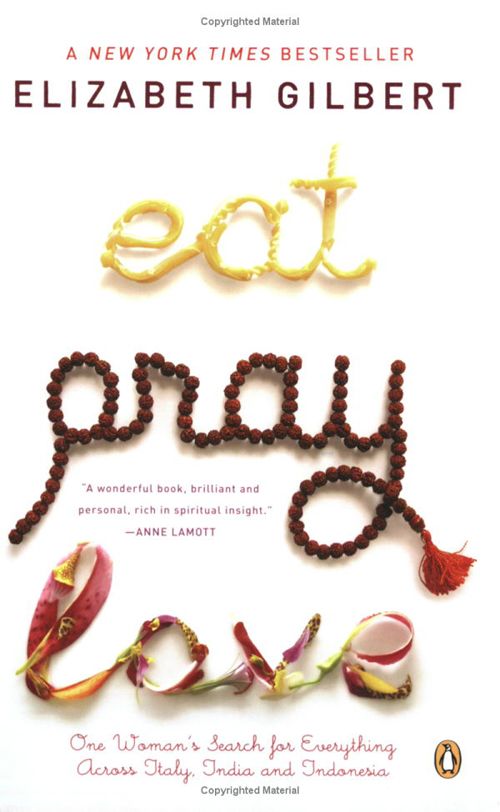 Photo Credit: Elizabethgilbert.com
The giveaway has ended, and the five winners are Shirin, Angeline, Serene, Terry, and Stefanie. Thank you for taking part in the contest
* * *
When I was in Sydney back in December, I brought along a copy of Eat, Pray, Love by Elizabeth Gilbert, for some light reading. A book that is about self-reflection, love, and food? It is exactly just what I need! While certain parts may be a little draggy initially, things start to get exciting when Liz went to Italy and eat her way through.
I admire the way she deals with things that are thrown into her life, and there's this particular memorable quote that I remember, "When I get lonely these days, I think: So BE lonely. Learn your way around loneliness. Make a map of it. Sit with it, for once in your life. Welcome to the human experience."
Anyway, before I digress, this is not a book review, I enjoyed reading the book, and I thought you will like it too, so here's a little surprise for all of you:
OpenTrolley Bookstore is a Singapore-based online bookstore that represents many reputable local & regional book publishers, selling more than 1.5 million English books at discounted rates. And they have kindly agreed to giveaway FIVE copies (soft cover) of Eat, Pray, Love by Elizabeth Gilbert.
HOW TO ENTER THE EAT, PRAY, LOVE GIVEAWAY
1. Leave a comment on this post
Tell me your favorite food quote. ONE entry per person, and you can write anything. I will choose the five winners base on the most interesting quotes. For those who frequently leave comments on my blog, you will have a better chance, so if you have yet to read the book, do give the contest a shot!
2. Use your own contactable email

Please use your own contactable email when you post the comment, it is highly unlikely that I will choose those who leave their comments using newly created/dubious email address. Anyway for the winners, I will be in touch shortly with the details to get the book.
I know there are folks from the States, Malaysia, Australia, and other countries reading my blog, but this contest is only open to those currently residing in Singapore due to shipping constraints.
The contest will run until 23th Jan Saturday 2359, so you have exactly three days before it ends.
Note: For more details on the book Eat, Pray, Love please go to OpenTrolley.com.