Now that December has gone by and January is officially here, I kind of missed her already! December is the festive month, everyone was in a holiday mood and it provided us with the reason to indulge and feast.
Usually I don't really fancy going out on Christmas eve and New Year's eve because the whole world seems to be out on the street, but this year I had an awesome Christmas dinner, and good company to count down as we ushered into the new year.
Oh yes, December has been a good month to me.
Okay I will suggest you run along to grab a bag of chips first, and make yourself comfortable, because the photos are going to make you very hungry. We had a small gathering back in the last week of the year, it was very nice of Ivan to invite Catherine, Cheryl, Leroy & me over for the dinner party.
Call it the Post-Christmas party, or a Pre-New-year celebration, whatever – it's just an excuse for us to come together and feast!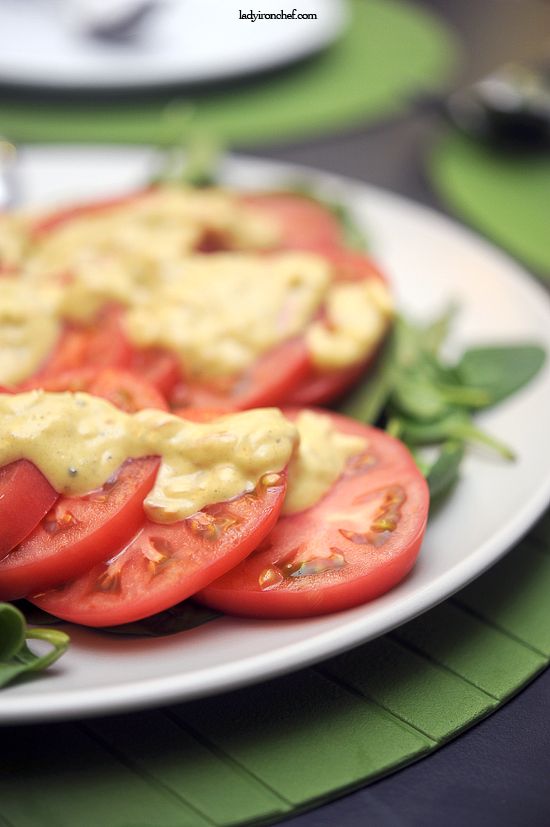 As a kid, the only form of Salad dressing that I knew, was the thousand island salad sauce. I also figured out that it tasted exceptionally nice with anything, I still like it now, but I came to discover more sophisticated ones like the Dijon vinaigrette that Ivan used for the tomato salad.
Is there a word that is more delicious than delicious?
The braised oxtail stew in red wine jus was simply, uh, delicious. The meat was so tender that it falls off the bone and melts in your mouth splendidly. The baguette that I brought along, came in real handy, everyone was tearing it into bits and soaking everything inside the stew.
Oh my, the potatoes are as simple as it can get, but they are so tasty. As I was trying to save room for the steak, I only had three baby potatoes, but the others adored them, we blinked, and there's no potatoes left.
I couldn't believe my ears when Ivan said that he only used salt and pepper to season the meat, and he did that just before it went into the pan. The secret was a block of real, solid butter. I like the medium rare taste of the meat, I like the slightly charred texture, I like how the steak was even thicker than a thumb, and I like it because Ivan cooked it for us.
We were stuffed to the brim by now, but there was still Cheryl's apple pie for desserts. and I had two helpings of it. We were also spoil for choices when it comes to the ice cream, there were vanilla beans, rum & raisin, and even stem ginger, but I was really excited by the tiny specks of real vanilla seeds. Sweetie, cool vanilla beans ice cream, with the warm crusty apple pie; this, was a slice of heaven.
* * *
Thank you Ivan for inviting all of us to the dinner party! Great food, wonderful company, good wine, sweet desserts, and lots of food stories to share. Oh man, I'm really spoil when it comes to food.