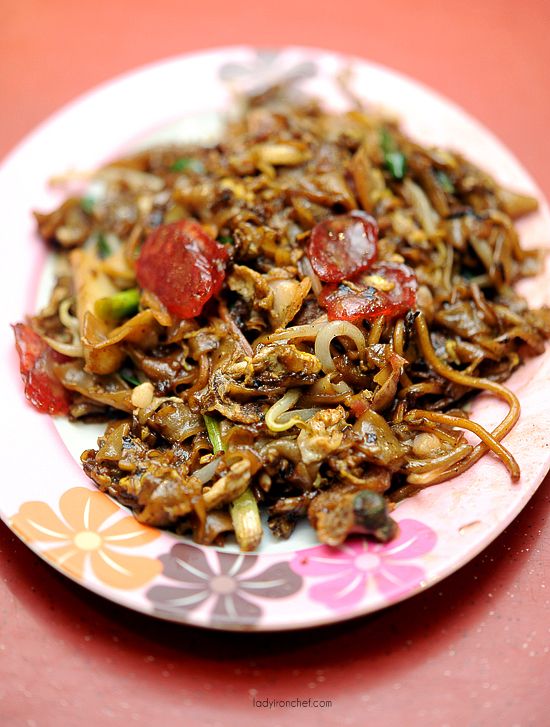 After bombarding you with so many posts (there's still four more to go) from Sydney, let us take a break first and I'll like to ask you this question: 'Which local food will you miss the most if you go overseas?'
I often ask people this, and there's always different answers: laksa, chicken rice, curry fishhead, satay, and the list goes on and on. By and large, No 18 Zion road Char Kuay Teow is one of the legendary hawker stall for this popular local food. Mention Char kuay teow and everybody will think of this place immediately.
I like Char kuay teow because it has all my favorite ingredients like egg, beansprout & the Chinese sausage Lup Cheong, in it. I like the glittering of oil on the surfaces of the noodles and kuay teow, and I like how the lard enhance the flavor and taste of the dish. My friend, this is a gorgeous plate of char kuay teow, and I'm not sharing mine.
When you are with different friends, you will always do different things, and it seemed like when I eat hawker food with Maureen, we always tend to end up with a big hole in the pocket. The last time, it was shelving out twenty eight dollars on a kurobuta in a coffeeshop, and this time round, we paid eight dollars for a bowl of prawn noodles.
Given, the money was paid for five top quality jumbo prawns, but still, eight dollars for a bowl of noodles? But still, you have to admit that the stock was very good, and I actually preferred the tender pork ribs to the gigantic prawns.
No 18 Zion Road Fried Kway Teow
Zion Road Riverside Food Centre
Noo Cheng Adam Road Prawn Mee
Zion Riverside Food Centre Stall 4