Come to think of it, I have been using the word feast very frequently, for a lack of better word. I mean when you are having a scrumptious seafood platter, tasty prawns, big crabs, fresh sashimi, gigantic clams – you can't possibly say, oh I have a normal dinner can you?
We started with Tung Lok's signature Seafood platter ($68, portion for 4), it had everything you wished for: cold crabs, sashimi, oysters. Okay maybe not, it would be perfect if there's lobster too. Under our persuasion, we managed to convince one of us who never like oysters to give it a shot – the thing with oysters is  you either love or hate it. The scene of her slurping down the cold raw oysters? Priceless.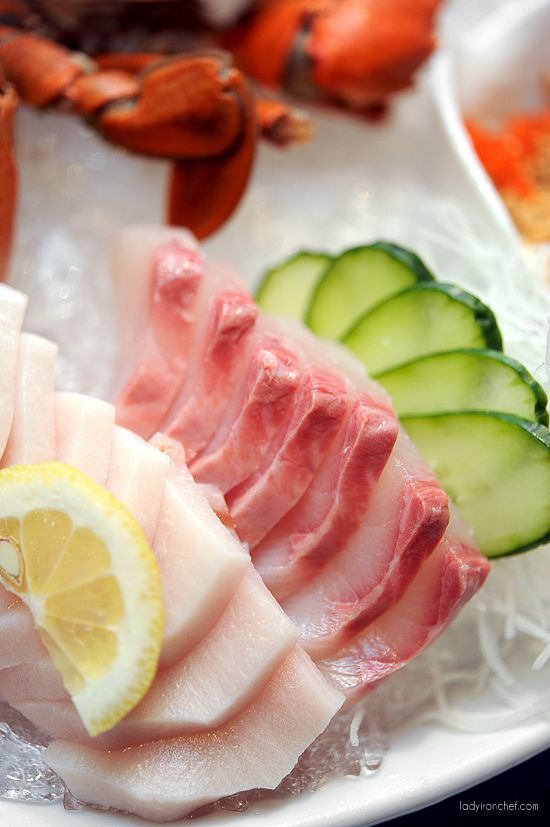 How can a seafood platter be without sashimi? The raw fish was generously sliced, and ready to be savour. But the wasabi that came along with it was quite disappointing.
Luckily, we also had the Wasabi prawns ($24) which was excellent; fresh crunchy prawn balls coated with a thin layer of wasabi mayo sauce. I like how the wasabi provided the subtle flavor without the choking sensation.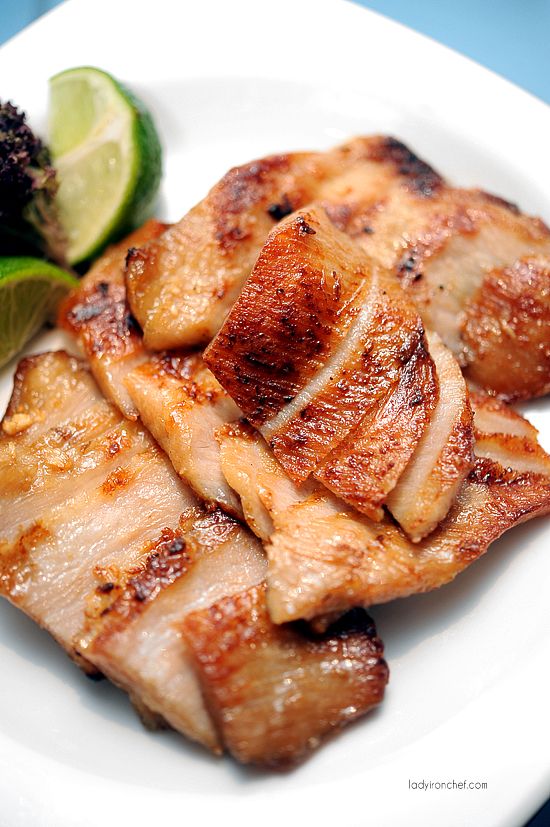 The Roast pork shoulder ($24) was gorgeous in every way, beneath the char-grilled surface was the tender pork shoulder. I wouldn't go as far to say it melted in my mouth, but it was pretty close. And having some fats once in a while won't kill you.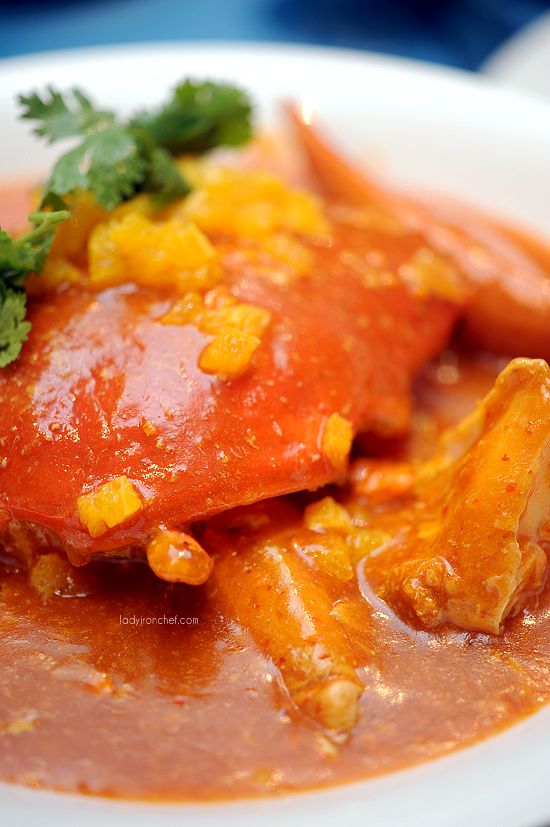 This was the dish that all of us were there for – Singapore's famous Chili Crab ($45 per kg). I was sexcited by the thought of dipping the deep-fried mantou buns into the thick spicy-sweet gravy. But the crab failed to impose its aura with the less-than-satisfying chili gravy which just wasn't good enough. None of which, I should note, makes this the chili crab to die for. Maybe the mantou, but definitely not the crab nor the gravy.
I'm always a chili/salted egg yoke crab person, so I'm afraid you probably will not get a very fair rating about the Black Pepper crab ($45 per kg) from me. I'm happy to tell you that the others felt it was much better than the chili crab, however it was too salty for my liking. But then again, I'm not a crab-lover, so what do I know?
It was my first time having Steamed Razor Clam ($8 each) with garlic, and it was big/huge/enormous/gigantic! The vermicelli absorbed the essence of the sauce, and it was pretty rewarding to dig out the clam meat. Fine, I exaggerated – what I merely did was just to fork it inside my mouth.
* * *
This is part of a series that I'm doing with Standard Chartered, I will like to thank Claudia from 24seven Communications, and Standard Chartered Bank for the invitation.
Just a quick note about their new credit card campaign, I'm sure most of you will have seen their latest Barry and Fin advertisement; first you get 15% off total food bill (click here for the list of restaurant), and at the end of the month if you have charged more than the minimum amount of $500 (which can be anything, not just dining), you are entitled to an additional 15% cashback which applies to all restaurant in Singapore.
Tung Lok Seafood
1000 East Coast Parkway
2F Marine Cove
Tel: 6246 0555