It took me a year to finally visit Raw Kitchen Bar. Actually I dropped by when they just opened a year ago, but I did not have my dinner there back then. And despite staying just 10 minutes away from the place, it took me until now to pay them a visit. Yes, I'm a year late, but it's better to be late than never isn't it?
And boy oh boy, December is almost here. I like the year-end, for one it's the month of celebrations with Christmas and New year, and I get to sum up my adventure for the whole year. Food-wise, this has been a fulfilling year, and I thought my winner for the best new restaurant is already decided, until I visit Raw.
Stepping inside, there's just something different about this place. There's the flimsy light bulb with different pieces of whimsical furniture to begin with. Then you have the quaint and charming backyard that looks like an awesome place to throw a tea party. The chef/owner Javier comes out and greet every table, all in all, you have the feeling of dining in the chef's house.
The food is pretty good too. While we looked through the menu debating over spaghetti mentaiko, and commenting that the bun noodle sounds cute; we finally decided on the Capellini cream of ebiko and sauteed prawns ($19). Every slurp of the angel hair pasta seems to make its existence for your taste of the food. The portion might be a tad small, but it should be adequate for one person's serving. We also like how the succulent prawns and flavorful ebiko enhanced the taste of the al dente pasta.
The Balsamic duck ($23) was a bit of let-down though, and not that it wasn't good. The duck drumstick was firm and quite unlike that of a duck confit, but it had an uncanny similarity to the Chinese braised duck in terms of the smell and taste. We would probably enjoy it more if we did not have braised duck before; fusion dishes don't work in this case, but maybe it's just us. And for someone like me who usually don't like mashed potato, the ones that came together with the petite drumstick here, was gorgeous in all sorts of ways.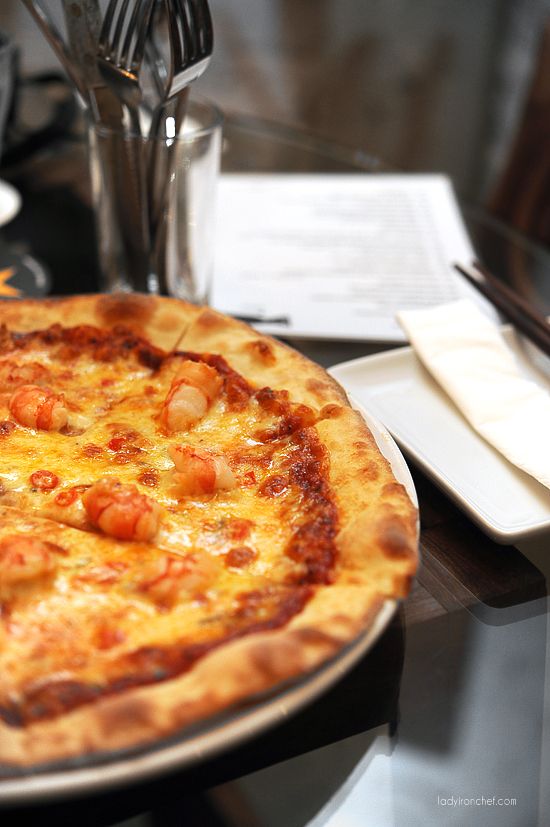 The choice of the pizza was through an elimination method since there was only three to choose from. Spring vegetables pizza didn't sound exactly appealing to us, and my friend did not want the mozzarella basil rosemary pizza, so we were left with the Prawns & chili pizza ($19). It was an irony that Raw Kitchen Bar was housed in the former premises of a firestation, wewe were about to call in the fire brigade for help – this pizza's one kick-ass, fiery, spicy pizza.
This might not sounds convincing since I do not have high tolerance for chili to begin with; but even my friend who claimed that she grew up eating chili, agreed that this pizza was literally hot. And for the price, we weren't expecting it to be so huge, which sort of compensate for the petite portions in the other two dishes.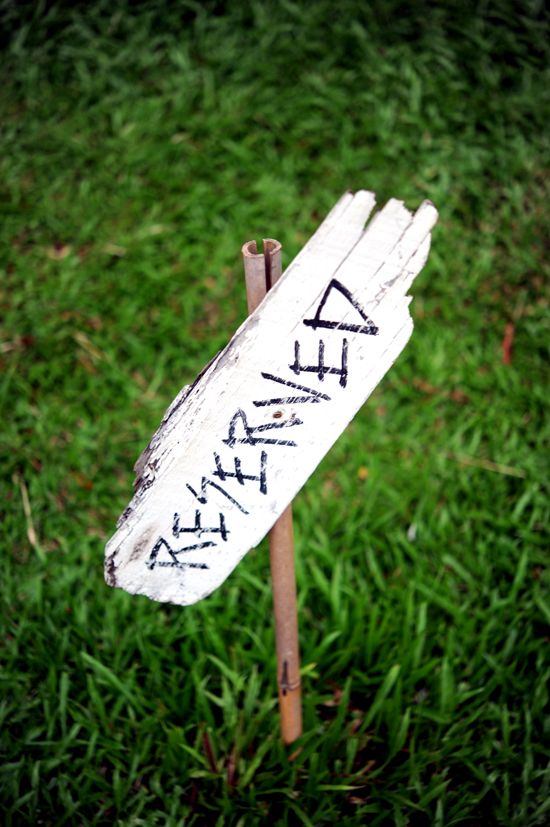 Now I have a tough choice for the best new restaurant (among the places that I went to), and I know there's probably a few more like Spruce & Hacienda (I have not been there yet) that will probably make the cut too. See you there!
Raw Kitchen Bar
276 Upper Bukit Timah road
Firestation
Tel: 6467 3987
Raw Kitchen Bar is listed as one of ladyironchef's favorite restaurants in Singapore