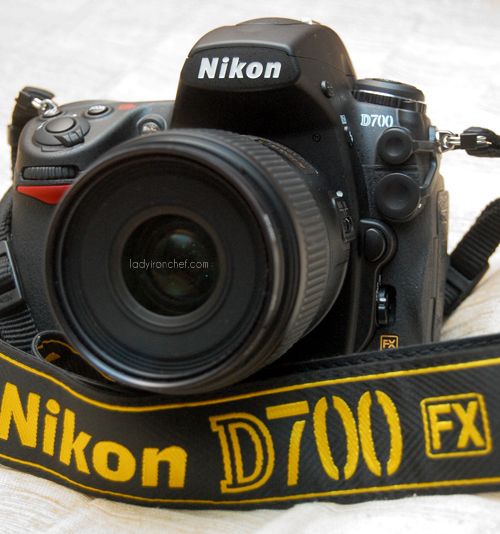 I took the plunge again. If you ask me one and a half years ago when I just got my D40, will I ever spend a mind-blowing 3.5 grand on camera? No, definitely not. But oops, I did it again.
Do you need a Full Frame (FX) D700 to take photographs of food? This is definitely a want, not a need. But who cares? I want it! If it means that my happiness satisfaction will shoot up even though being a lot lighter in the wallet, so be it. I feel a little giddy holding this baby, it was akin to the first time you try nutella; having butterflies in your stomach on the very first date; the first time you take a plane; popping a big scary oyster fresh into your mouth, or that first sip of the top quality champagne. In short, it's one of those life-changing experience that you know your life will never be the same again.
I promise myself that I will not buy another Dslr body for at least another 5 years, 3 years, but that doesn't mean that I'm not going to get other lens! As of now, my current gears are Nikon D700 and D40, with a 60mm f2.8 micro lens, and an external flash SB-600.