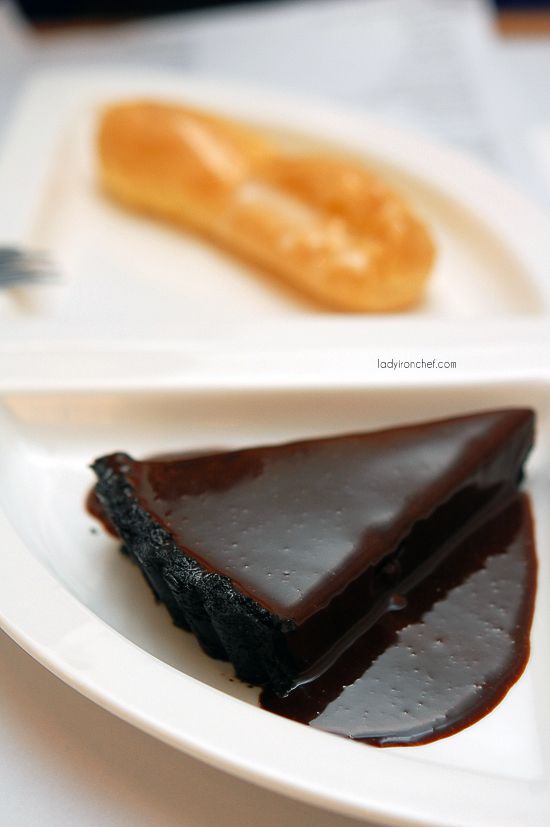 It probably seems that I belong to the live-to-eat camp, everything I do revolve around food and that includes tweeting. And you probably envy me for the feasts and good food that I have all the time, right? Actually not quite. The truth is, there are many times where I get sick of everything.
Initially I thought it was because I had too much good food – that my taste buds were numbed so I didn't even feel excited, not even when there's so many delicacy in front of me, But really, it's a lot more serious than that. My problem is nutella. I can give up everything when there's chocolate hazelnut around, all I need is white bread, no I don't even need bread – I eat nutella from the jar.
I will never forget that fateful day, flashed back many many years ago; I was young and inquisitive, which was not a good combination. I saw a jar with white lid on the table, it smelt good, and I wondered if it tasted as good. So out of curiosity, I turned the top and stuck my finger into the dreamily sexual-looking spread. My shoulders shuddered as I carefully placed my thumb that had the glossy, brown spread, into my mouth. It tasted like chocolate, and there's something nutty about it. And I felt like I was in heaven, and you know what? I still feel the same way, every single time when I have it. Nutella is sex, no, nutella is even better than that.
It's one of those defining moments in life where you know everything will never be the same again. I blame nutella for everything.
As we entered the place, my eyes scanned through the menu and I knew immediately what to order – nutella tart. The thing about it was, you can never go wrong with nutella, unless, you put too little of it. And here, they manage to grasp this simple, yet profound logic. They drizzled tons and tons of nutella with the tart; the half-melted chocolate hazelnut on top of a oreo-based tart, perfect! I enjoyed every bite of it, and it tasted even better when you shared it. We also had the vanilla eclair, while it was pretty good, but it pales in comparison beside the nutella tart.
Everything with fries
458 joo Chiat Road
Tel: 6345 5034