It was only my second time to Mount Faber, so I was pretty happy when I know that we are going up to the Jewel Box for lunch. And I was impressed within five minutes after arriving, the toilets have this amazing view – it's even better than the ones in 6 star hotels!
The beauty of the traditional soya smoked fish ($10) lies in the simplicity of it; the use of soya sauce to enhance the sweetness of the delicate fish.
First thoughts, wow, it's my favorite sweet & sour pork! Until someone pointed out it was actually youtiao. The crispy dough stuffed with seafood mousse ($8), was drizzled with the appetizing sweet & sour sauce. Who will have thought that youtiao can taste so good!
From afar, I smelt blood. And suddenly I felt awaken deep inside. I want blood, give me the pig liver!
The Spinach and pork liver soup ($8 per portion) is one of the more delicious soup that I had in a while (other than my mom's homecook soup). It's definitely no easy task to prepare liver; if you under cook it, the surface will be too raw, while if you leave it for too long the whole thing will be hard and tasteless. The liver, I have to say, was lovely; it was done just right with a pinkish tinge in the middle.
Paper wrapped salt-baked chicken ($24 whole chicken)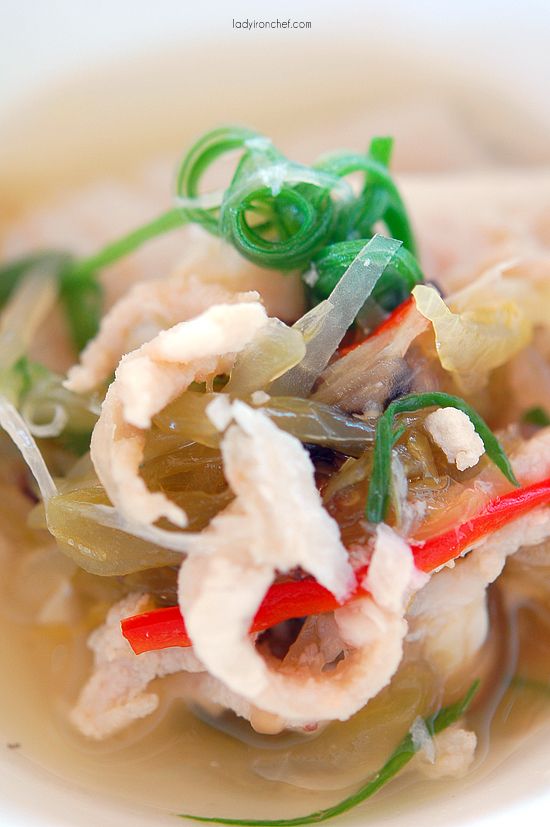 You know every year during relatives gathering, I'm always known as the-boy-who-love-fish, so i was quite excited to see the steamed white pomfret ($48) on our table. A restaurant wouldn't dare to serve steamed fish unless it's very fresh, or do they? Unfortunately there will be no answer because we were doing the programme recording halfway when the fish arrived. And it was already cold when they distributed it into individual portions after we finished.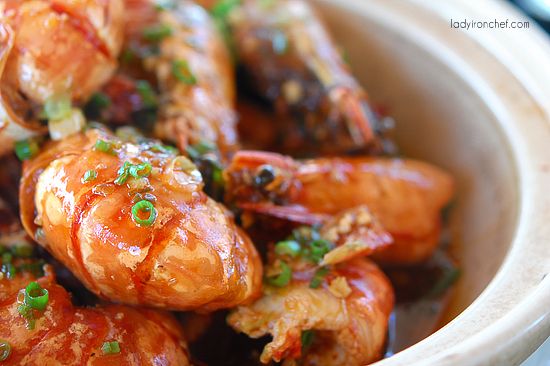 I like prawns. And I dislike prawns too. Well, I like to eat them but I'm a lazy person when it comes to shelling prawns. King Caramelized King Prawns Har Lok ($26 per portion 2 pcs)
If there's one thing that I can eat everyday with white rice, it would definitely be the shrimp omelette. A fried egg on its own will never taste as nice as one that has shrimp. The Old fashioned Whampoo fried noodles ($20 per portion) were served with eggs and shrimp on top, while I enjoyed every bit of the egg, the crunchy shrimp came across as a tad too salty.
Empress Jade prides itself on serving heritage Chinese food – the taste of 1970s. I have to agree that the food evokes nostalgic memories of childhood but prices seem slightly steep when you are paying for home cook food. Still, It is a good place where you can impress your date and his/her family. Getting up to Mount Faber might be a hassle if you are not driving, fortunately there's free shutter bus going up every 30 minutes from Harbourfront Tower 2.
I will like to thank Jiafa & Peifen from YES 93.3 for inviting me to join them on the show. You can listen to our conversation during the dinner, the programme will be aired on YES 93.3 this Wednesday 14th October from 6-7pm. Do stay tune!
Express Jade
109 Mount Faber road
3rd floor (The Jewel Box)
Tel: 6337 9689