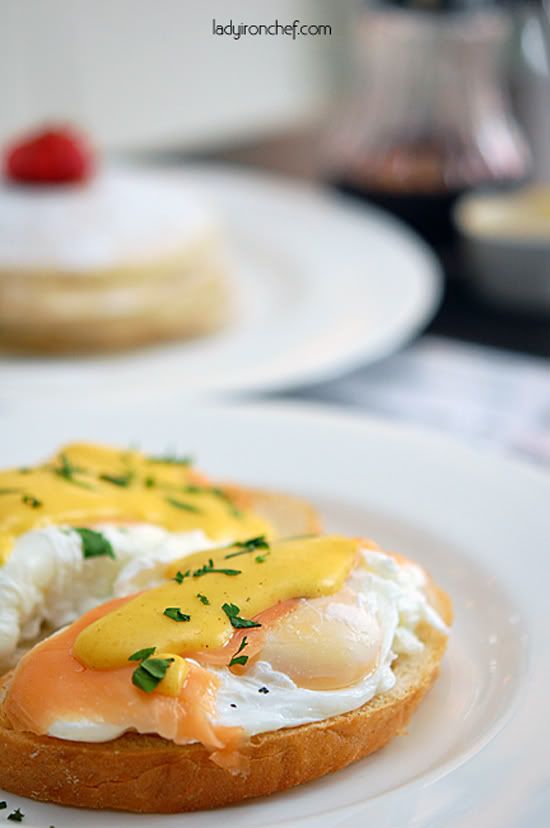 I'm head over heels, deeply in love. I think about you when I'm having lunch, I miss you during dinner, and I dreamt about you at night. All I want, is you. It becomes a tiny obsession that I can't stop thinking about it, all day long. Show me the way into your heart. Brunch, I love you.
There's eggs benedict (RM12.50), eggs fiorentine, eggs with toast, scrambled, over-easy, sunny side-up; all different ways to have your eggs. I will like to have one of each kind please. Muffins or toast beneath the beautiful poached eggs. Salmon or ham to go along? Eating salmon will make your hair grow longer and healthier, while having ham will keep you happy and cheerful the whole day. So how about both? And lots of hollandaise sauce too!
Eating pancakes (RM8) on its own, is a huge challenge; there are just so many ways to do it. Let's start with syrup shall we? The thin lubricant ones that you can soak the fluffy pancakes in, to absorb all the goodness, or the thick, heavy type that will slowly melt and flow off the warm hotcakes. You can choose to have the butter at room temperature, or take a frozen cube of butter and watch it slowly melt off the golden brown bed.
Me?
I will have honey, lots and lots of honey from my honey, and then I will spread the whole surface with butter. But when there's no honey, syrup will do nicely too, drenched it with the whole bottle of syrup they provide, and ask for more if it's not enough!
I must be a lucky man; brunch and my other love, desserts getting along together.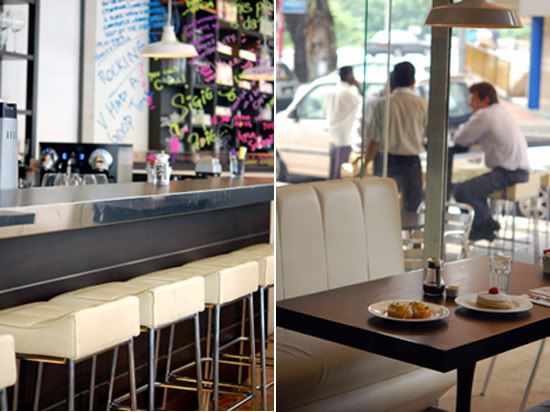 I knew this was it, the place I've to go when I came across reading it. Pink Sage is totally my-kind-of-place! And they do burgers too! I was so tempted to order everything from the menu, but I didn't of course. That's the perfect excuse for my next visit.
The Pink Sage
12 Jalan Dang Wangi
GF Wisma RA
50100 Kuala Lumpur
Tel: 03-2693 6000
This is the last part of the four series for my KL feast
Read the first part: I ate, and ate and ate some more here,
the second part: Taste that stays here,
& the third part: Get your hands dirty here.