Tanglin mall will be always remember for my fond memories, while the starbucks and mac there are your best friends during mugging.
"I'm suddenly craving for Japanese food."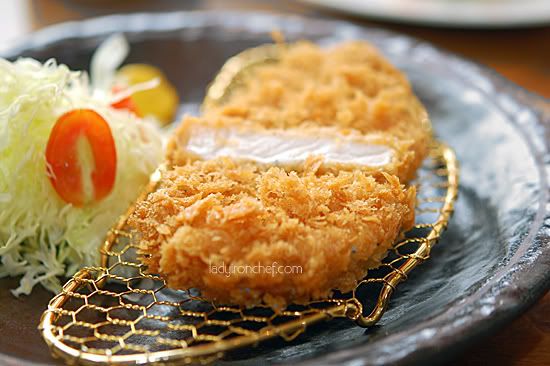 And I want everything from the new menu, maki, katsu, mackerel and of course, your favourite sashimi. The Ebi maki was delicious; fried ebi temperua wrapped around with soft white sushi rice. Juicy, tender, and crispy, I love to eat katsu; every bite was so good. The grilled mackerel was much better than what I've before too, and as for the sashimi, it's all yours my dear. Memories, are the stuff that life is made of.
Read about my previous visits to Tetsu here, here, here and here.
Tetsu
163 Tanglin road
#03-18 Tanglin Mall
Tel: 6836 3112