My adventure with Jassal Tandoori started with a simple conversation, and at the end of it, it's the taste that stays.
B: How's the Indian food you tried that day?
K: ooh it was GOOOD! I wanna take u there.
B: YAY!
K: Just walk a bit from KL Sentral LRT station.
B: Let's go!
Besides good Indian food, it was great finally meeting my favourite author of Lifeforbeginners, and friend, Kenny in person. And with another good friend J who happened to be in KL in the same week, joining us to make it an awesome dinner!
Prawn Masalla (RM15.90)
Mutton Vindaloo (RM14.90)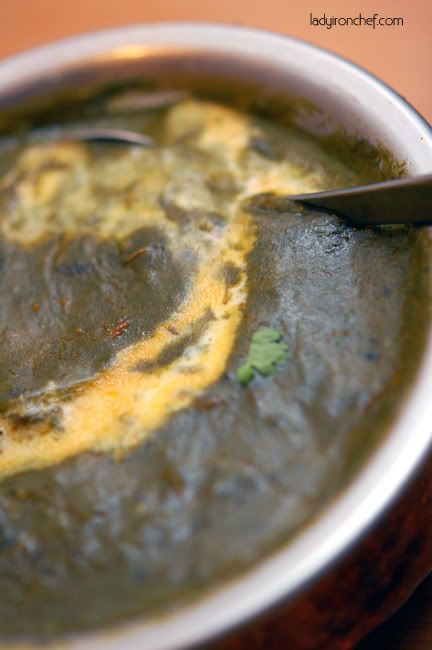 Palak Paneer (RM11.90)
Pakora is a common fried snack, in this instance, they seasoned the boneless meat with Indian spices and deep fried it. But it was too salty for our taste buds. Fish pakora (RM8.90)
The Tandoori platter (RM17) was ideal for sharing. A twist of the lemon enhanced the flavourful spiced meat. There's the excellent chicken breast which was so tender that it did not have the usual breast meat texture. The chicken drumstick was equally good, but I was surprised that for once I actually prefer the breast meat to the drumstick.
* * *
The feast at Jassal Tandoori, it is the taste that stays, and the blossom of our friendship. Cheers to many, many more years of good food, my friends!
Jassal Tandoori
No 84, Jalan Tun Sambanthan
Brickfields, 52000 KL
Tel: 03-22746801
This is a series of four parts for my KL feast
Read the first part: I ate, and ate and ate some more here.