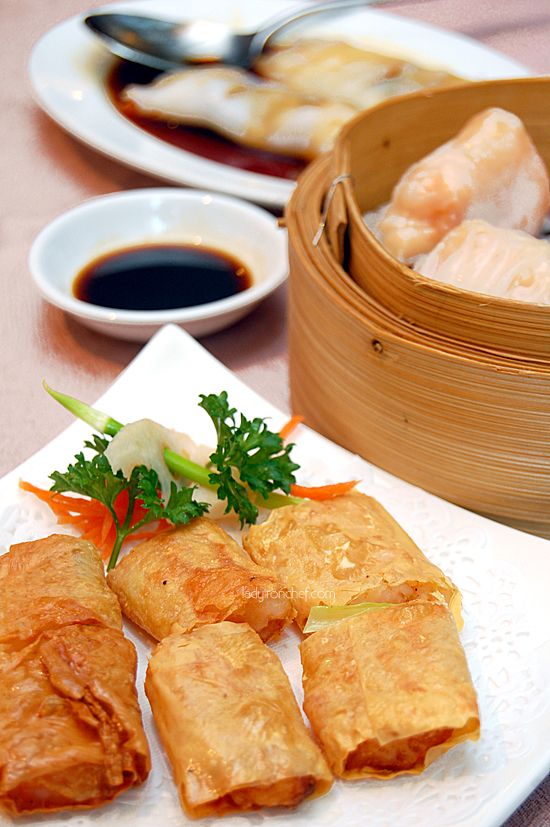 Weekends are the best time for dim sum, it is when everybody is free to have a long lunch, and what can be better than to yum cha?
My friend wanted to try the Beancurd prawn roll ($4.50), and I have never been a big fan of beancurd skin. Since a lot dim sum has prawns, we decided to go for the Char siew cheong fun ($4.50). The savoury light sauce always enhance the flavour of the cheong fun.
After trying so many different har gau ($4.50), it has somewhat become rather ordinary to me. I know it's the dim sum queen; all right if you must, fresh crunchy prawns held firmly within translucent skins. But I'm indifference to it, at least for now.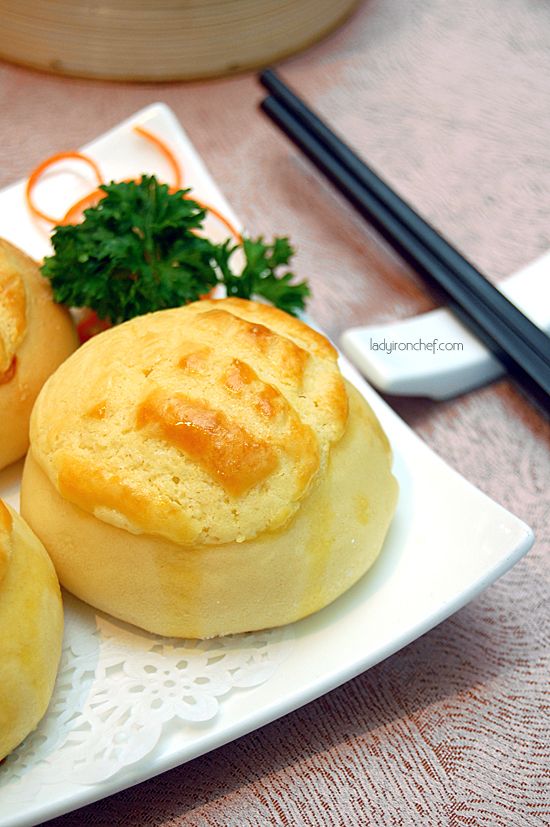 I was craving for custard buns badly, and to my delight it's listed on the menu; but the initial euphoria half evaporated when the captain said that it's been replaced by the Baked custard buns ($3.50 for 3). So feeling half skeptical and half excited, we approached it. Judging from appearances, the baked buns look like those hard, baked pastry kind. We took a bite, and it was astonishing so soft! I would prefer those molten custard on any other day, but this was just as good!
Siew mai and har gau always come together in pairs, there isn't one without the other. But unlike the har gau, I'm not so sick of Siew Mai ($4.50 for 4) since it has a combination of porky and prawny bite.
I'm insanely in love with Char siew sou ($4 for 3). The ones here reminded me of my old flame; the buttery crispy flakes, the oozing oh-so-sweet juice from the char siew. Delish! You know like they say, your first love is always the most memorable, if I've not had better before, I'll say this is quite good. But then again, I'm biased against char siew sou.
The fragrant glutinous rice ($4.50) enveloped within the leaf; the salted egg yoke bursting through your tastebud with it's strong and distinct taste, the little bites of chicken shreds, a pity the Chinese sausages were missing here. Almost perfect.
Pan-fried carrot cake ($3.50) used to be a favourite of mine, but after trying several half-hearted versions, I'm leaning towards some of the better steamed ones that I had. Packed the carrot cake full with relish, lots of them. Then lightly-seared it until golden brown, leaving a crispy surface with soft relish beneath it. Sounds easy? Do one for me.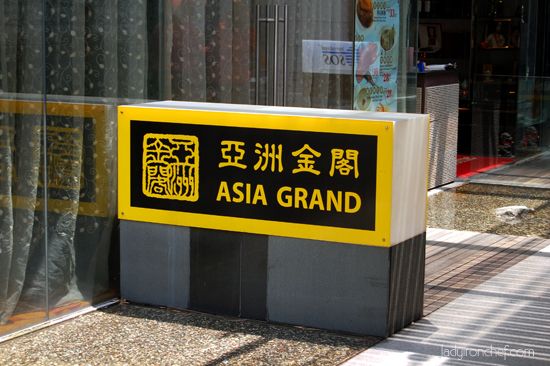 Actually I'm undecided if I will come back to Asia Grand for dim sum again. And it's not because they are not good, the variety of dim sum available was very comprehensive. But the main reason was the existence of a better option just directly opposite them. I'll probably drop by again for their Peking duck, which is definitely much cheaper than the one I had at Peach Garden.
Asia Grand
331 North Bridge road
#01-02 Odeon towers
Tel: 6887 0010
Featured in