I'm craving for dim sum, and what better way to get everybody hungry with me, by blogging about dim sum! Char siew sou, custard bun, egg tarts, siew mai, give them all to me!
Crispy prawn dumpling, spring roll, pastry filled with smoked duck, beancurd sheet filled with shrimp, Sweet & sour wanton
Meet my love, char siew sou. We re-re-order this, and I ate the most of it since everybody was full from the other dim sum. But me? I couldn't never say no to you.
Jellyfish with cucumber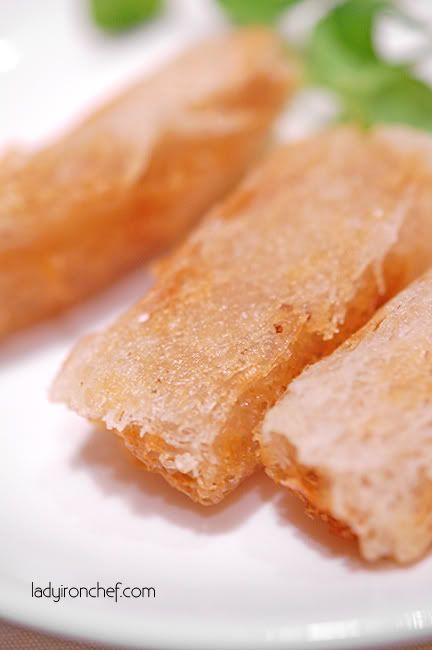 Vietnamese vermicelli
Century egg porridge & Fish with conpoy porridge
Even though we had a lot of dim sum which came with prawns, but I enjoyed the Crispy prawn thoroughly; dipped inside the mayo sauce, it was good stuff!
Pan fried cheong fun with dried shrimp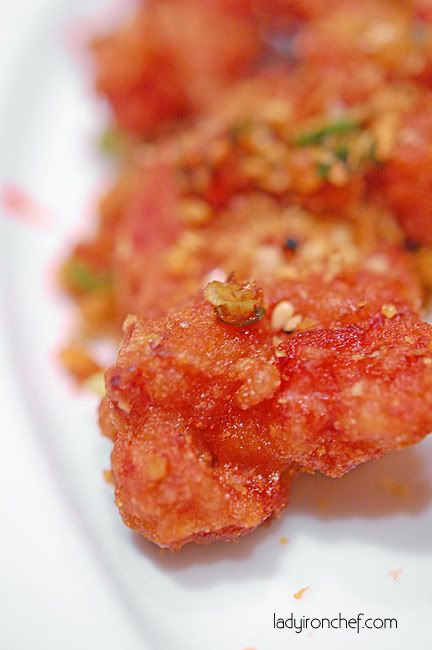 The Spare ribs with spicy pepper and salt were excellent for the folks with heavy taste-buds. Almost of us found it to be too salty, but another friend was totally immune and it even tasted bland to her!
I had only high praises for the Har Gau during the last time I had it, however on this occasion, the har gau skin already cracked before we ate, it wasn't good, and we'd made it known to the restaurant.
Among all the different baos available, I only had eyes for custard bun and Char siew bao. I was sorely tempted to get second helpings, if not for the other dim sum that we've not tried.
Meet the king of dim sum, Siew mai.
Carrot cake
If there's another item which I always looked out for, it would be the Glutinous rice. The fragrant of the glutinous rice floated in the air when we opened the leaf; the saltiness of the salted egg yolk, the flavourful Chinese sausage, the tender chicken bits, everything added up for a very delicious glutinous rice.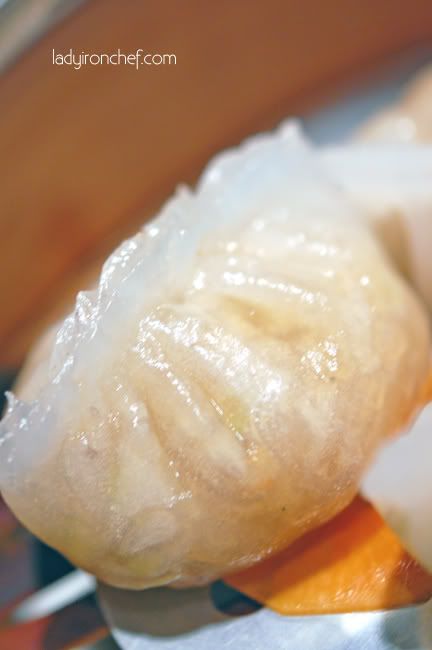 The Crystal dumpling was similar to the soon kueh, but a pity there wasn't any sweet sauce available that day!
Chicken cheong fun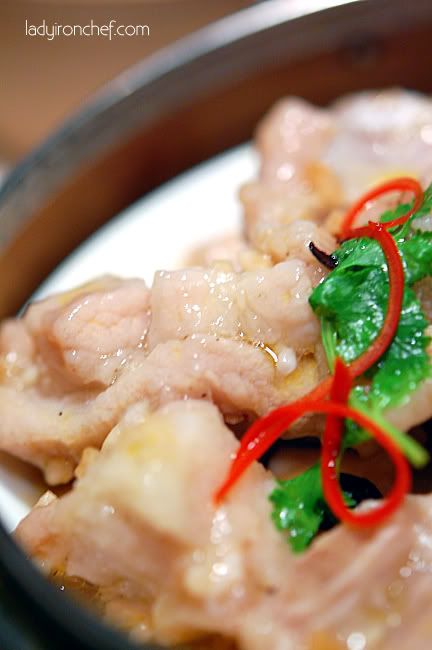 If you are a regular reader of my dim sum posts, you'll know that I'm not a fan of the Spare ribs on dim sum menu. And surprisingly the spare ribs here were quite unlike the norm – it was meaty!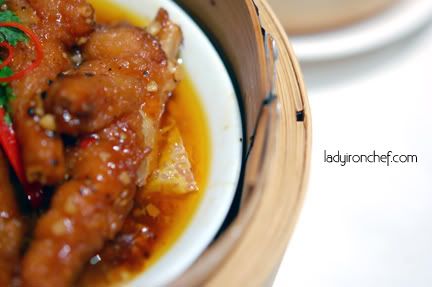 Chicken claw
Spinach dumpling
Spicy wanton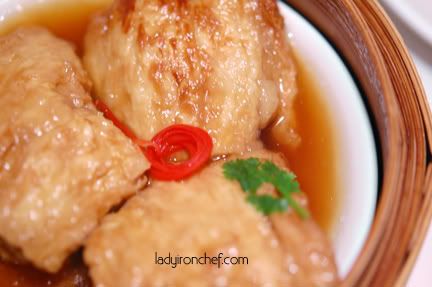 Beancurd sheet with black bean sauce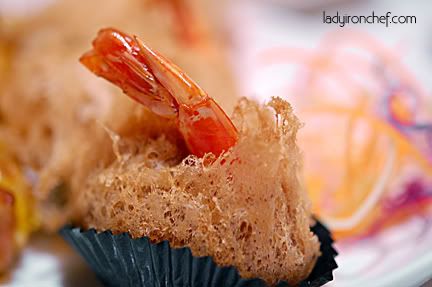 Shrimp coated with mashed taro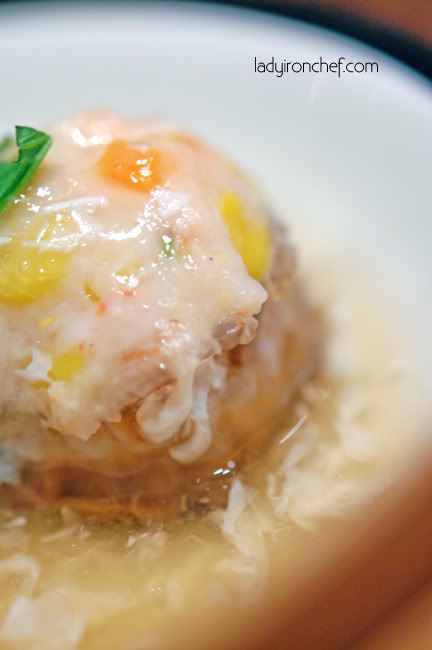 Mushroom coated with shrimp paste
* * *
Wan Hao's new weekday dim sum buffet is available during Monday, Tuesday and Wednesday only, reservations are a must. Prices are $36++ and they are having one-for-one promotion, which means that this unlimited dim sum buffet with 32 items to choose from, is available at a very reasonable price of $21 after taxes.
Even though there wasn't any particular outstanding dim sum, but everything was pretty decent. And I believe if you are looking for a dim sum buffet, it will be difficult, if not impossible to find another place which can beat Wan Hao at such prices. And we are talking about a 5 star Chinese restaurant here, forget your Zhou's kitchen, Dragon Gate; those places that offered dim sum buffet under $20. This is the cheapest deal you can get if you want to gorge yourself silly with decent dim sum, maybe other than Pine Court at Meritus Mandarin.
Read my previous visit to Wan Hao here, and the other dim sum posts here. And Catherine's post on Camemberu, Maureen's post here.
Wan Hao Chinese restaurant
320 Orchard road
3F Marriott hotel
Tel: 6831 4615