Somehow the name langkawi remains me of kawaii, not that they have anything in common. It is with the same cheerful tone that we stepped ashore at the beautiful island; you can't be too upset when the scenery around is so magnificent.
There ought to be a bug inside my stomach. If not how do we explain the fact that it is constantly growling? The never-ending-of-food going down to it.
Among the seven sins of Mankind, gluttony must surely be my greatest peccadillo. Dear whoever-it-may-concern (since I don't believe in God), I have sinned. I'm a glutton, I eat too much and I'm constantly harbouring secret thoughts of eating even more. I think of lunch when I just started breakfast, and lust after dinner when I'm with lunch. I also missed supper when I goes out with dinner.
I envisage a life living in the kelong, just the two of us, away from this world. Waking up beside you every morning, to see the beautiful sun-rise, you look fabulous like the morning dew. We sat there locking into each others eyes, wishing this moment would hold still.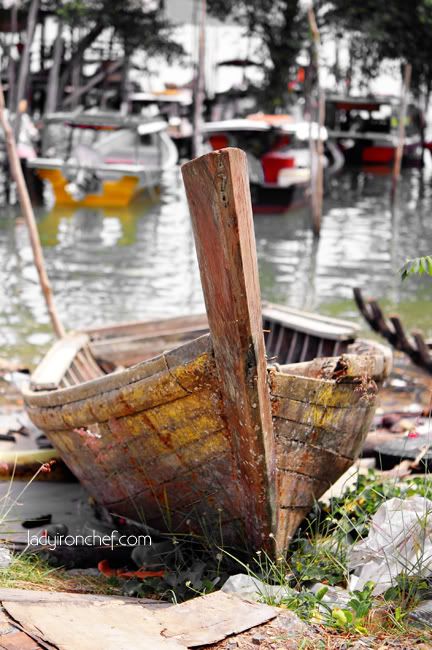 We would walk down the pristine white beach against the backdrop of Tiffany blue, hands in hands, with the tiny sands slipping through our toes. The ocean breeze blows your long silky tresses afloat. We watched the amazing sunset on this exact spot, and we repeat it, everyday, until the end of the end.
And how can we come to Langkawi without having seafood? It's like going to Beijing without climbing the Great World of China. And we feasted. The seafood was so good, and unbelievably dirt-cheap!
My initial plan was to get salted-egg prawns since I had good memories of anything-cook-in-salted-egg. But it was foiled as the restaurant mysteriously did not have that dish even though it was stated perfectly clear on the menu. Nonetheless, the sambal prawn (RM16 for 200g) was a worthy substitute, and for once I actually thought that it wasn't spicy enough!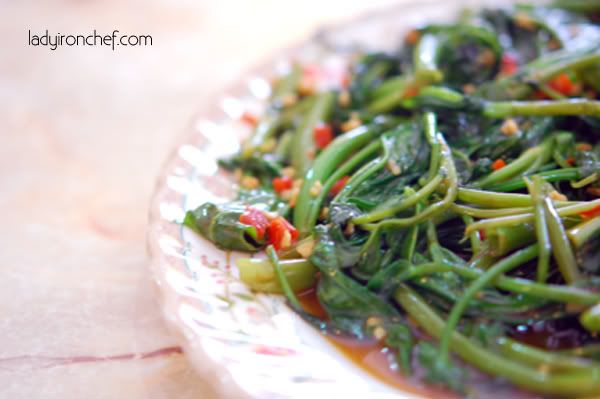 I know it must be boring to see my cze-char posts since we always had the same dishes. But we love sambal kangkong (RM8), and here it is!
I love, love chilli crab (RM45 for 1kg). And my affection isn't for the crustacean creatures; the chilli gravy was the one I'm after. Thick, spicy with a hint of sweetness, eggy chilli gravy, it was so, so good. I dipped the mantou in it, I poured it over the white rice, I had it with all the food that's on the table.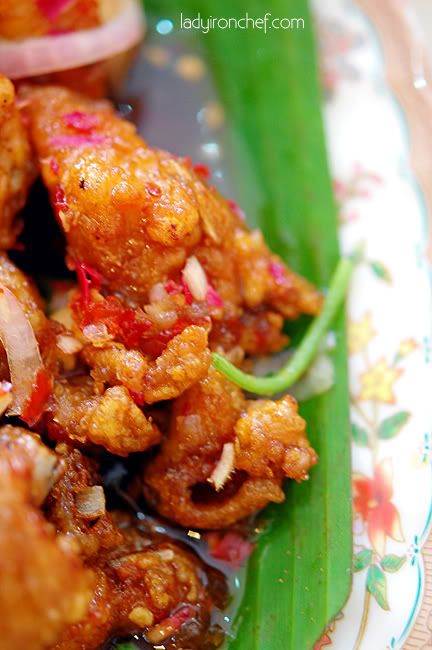 Sweet and sour pork was supposed to be in this frame, but since I was the only one who was interested in that, the Thai-sauce chicken (RM10) made the appearance instead. And it was good! The fried chicken was drenched in sweet and slightly spicy; the Thai-influence sauce was very refreshing!
And since everything was so bloody cheap here, we had a snapper (RM45). Steamed Teochew style, the fish was very fresh and sweet, but it was a little too bland; I dipped it into the chilli gravy and finished every bit of it!
I bided you farewell here, send me no further, for I will not be able to let go. I know we will meet each other, one day.
* * *
Read the other stories of The City Kid here.