The world we live in, is complex and beyond our wildest imaginations. Life is a mess, there will always be new problems arising everyday. Life is never fair and you have no control over it. But hey, who says life is ever gonna be easy? Babies cry when they enter this world don't they? But sweetie, our world is also a beautiful place to live in, close your eyes and hold your breathe for a second; you will appreciate it a lot better.
And in life, nothing beats walking into a bakery with the smell of the freshly baked bread straight from the oven!
But I knew from the moment I stepped inside the bakery that it was a mistake. I wanted to buy everything! It was astonishing to see the number of Milkpan that they baked there – rows and rows of them, and everything smelled so good! The unbelievable softness, the light fragrance, and the creamy custard fillings, oh my god, one milkpan's really not enough.
There was two types of anpan; I was convinced/psycho to get this one. It vaguely reminded me of the red-bean buns that I often got from the neighbourhood bakery. Nosh and nosh.
The scary thing about the bread here, they'd sold out the moment they are out! We got ten of them, five custard, and five chocolate. And it definitely wasn't enough.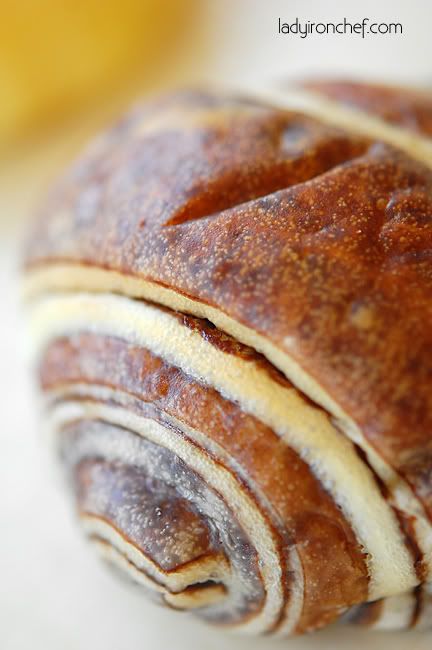 We preferred the chocolate wassants though; the other one was lacking in flavour, while this one had the subtle sweet chocolate within the bread. And there's even a new kaya version, but that's for the next visit!
* * *
It's a scary world out there, but we will stand strong with the belief that life is going to be good. In this world, not everything that happen to us will be bad. It might just be a blessing in disguise.
Want to eat bread with brad?
Petite Provence
17A Lorong liput
Holland Village
Tel: 6467 6966