I love watching dramas, because they got fairy-tale endings; there are moments where you smile like a fool, or weep together with the scenes, but at the end it will be a happy ending – I like happily-ever-after outcomes.
And there are always food in the show, the characters are only human, they need to eat too! So when I watch dramas, I will always get hungry. This bring us to Korean food, it's a shame that we can't put our hands inside the screen and grab that very delicious-looking food. So, we hunt, for Korean food.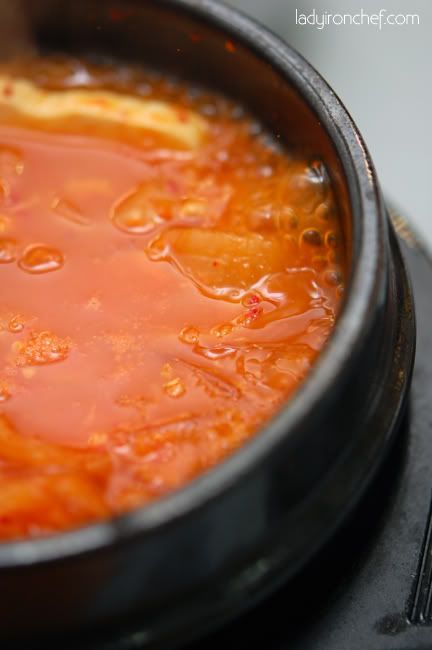 We wanted the spicy looking Korean noodles but it was sold out; so we took the next-spicy-looking, kimchi soup set ($5.50) instead. It came with a appetiser with choices of tofu or anchovy, kimchi soup and rice. The kimchi soup was fabulous; spicy yet not to the extent of fiery, with a subtle hint of sweetness – I love it!
Bibimbap ($5) will always my choice when I have Korean food, not that I've eaten much, but I like the mixture of everything in one bowl. And I also like it to be in a hot stone bowl so that the rice will be piping hot! The one at Ming Jia was pretty decent, just that it wasn't hot enough! Still, it was great to mix everything with the spicy-and-slight-sweet chilli!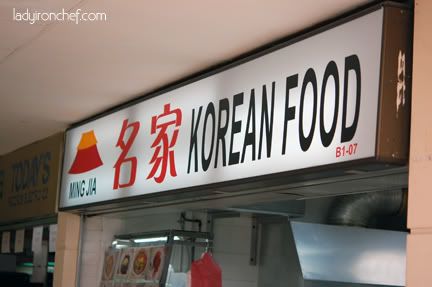 (1) Ming Jia is very near my place.
(2) Ming Jia is very affordable.
(3) Ming Jia is unpretentious and homely.
(4) Ming jis is helmed by a Korean lady, and Koreans go there too.
(5) Ming Jia will be the place to go when I'm craving for Korean food.
* * *
Ming Jia
1 Jalan Anak Bukit
#B1-07 Bukit Timah Plaza
Featured in