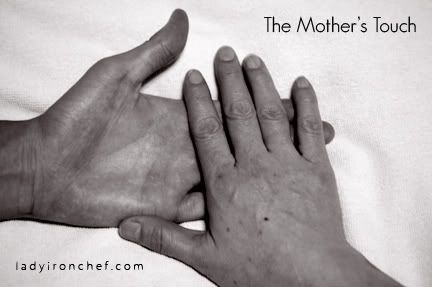 This was a pair of hands of a beautiful lady. She worked very hard to bring up her two sons. It is inevitable that age will catch up with everyone, the wiggles on her hands are the best prove of time. There are many different ways to call her, mother, ma, mommy, or simple mi. But no matter what we call her, there will always be only one mother.
She always cook for us, rushing back from work in the evenings, she will hurriedly prepare all the ingredients and start to whip out a feast, everything simple and home-cook is nice. But on the day where she is feeling tired from all the cooking, we eat out, and it is typical for us to always order the same few dishes at a zi-char stall.
I see it upon my duty to try all the Sweet & sour pork around in search of the best one. Alas, I have not find her yet. But I will try, even it means we have to always order this dish every time.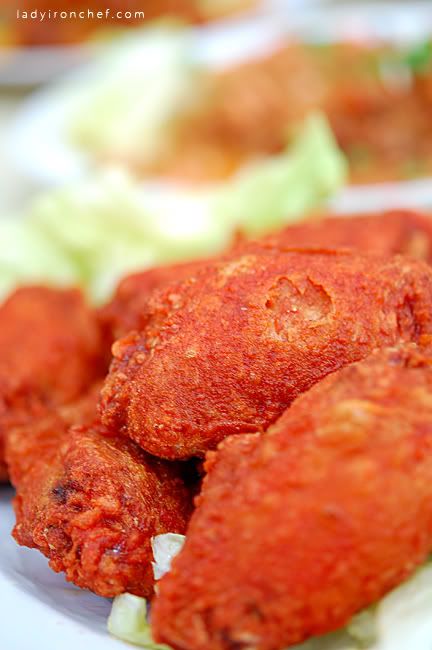 This is how great my mother is, she will always order our favourite food, just like how a genie always fulfil the master wishes. My brother will get his prawn paste chicken, or Har Cheong Kai.
Well at least the Sambal Kangkong is always a crowd pleaser, and everybody love Popiahs! I know you like popiah, this  one is for you to gawk and crave.
You are not mistaken, it is still the month of April. May is my mother's name, and I will like to give her this beautiful flower. On 11th April, today is my Mother's day, Happy birthday!