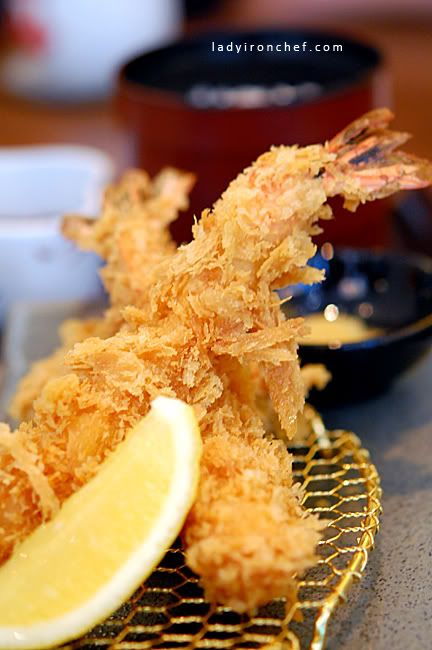 Of late, I found myself somehow revisiting places that I had been to. There are just times where you don't feel like venturing to try new stuff. There are times where you just want a place where you know there are friendly faces to welcome you with a smile, and everything will be all right.
I will always go for the hire katsu. Tried, tested and proven. Ebi & hire set ($27.50). I love the crispy fried succulent prawns, and the juicy fillet katsu.
My pal is a big fan of Chawanmushi ($5), we seem to order it everytime we stepped into a Japanese restaurant. While this was my third revisit to Tetsu, it was already his forth!
Total bill was $38.25 for the Ebi & hire set, and the chawanmushi. We did not eat a lot, but this wasn't exactly during meal time. Actually we had lunch elsewhere and ended here for "high tea".
Read about my previous visits to Tetsu here, and here
Tetsu
163 Tanglin road
Tanglin Mall
Tel: 6836 3112