My love here, needs no further introduction. She is virtually the face representing Glace in the limelight. What to do, I couldn't bear to restrict her since she certainly has the potential to go far. Miss Strawberry Souffle ($5), everyone.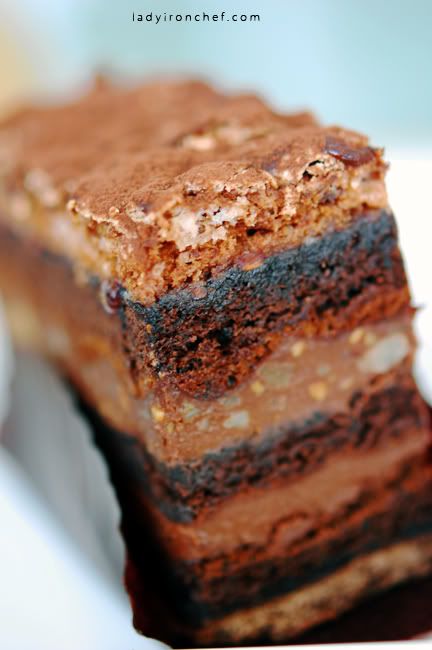 All the spotlight so far was on the strawberry ladies, but chocolate cake? Thin cookie base with walnut and almond crispy top. The walnut did not go quite well with me, and the chocolate was very rich, in fact too heavy. Chocolat de noeh ($5.10)
The only logical reason that I figured out why this is call the Strawberry Hills ($5.20), is because of the sponge cake on the almond tart base which make it look like something on a hill. This one is something special with a combination of cake and tart, the best of both worlds.
***
I went for my second time, two days after my previous visit, that explains the title twice in a short span of four days. And this tells everything about Patisserie Glace.
Patisserie Glace by Yamashita
34 Craig road
#01-10 Chinatown Plaza
Tel: 6400 0247
Website here
Patisserie Glace is listed as one of ladyironchef's favorite restaurants in Singapore