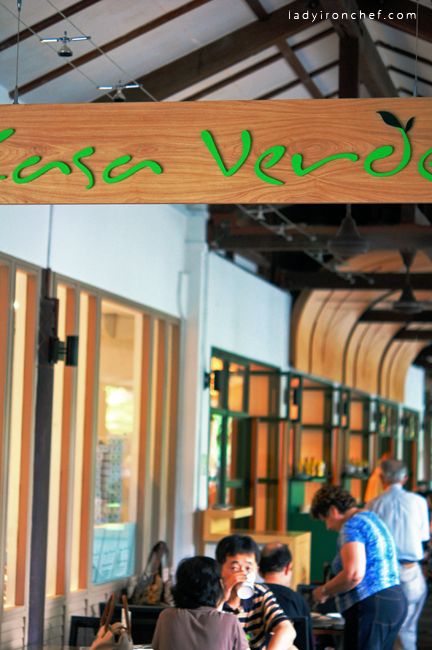 I want a day out with you,
To catch up and have some good food.
I want somewhere green & green,
where we can sit all day and talk.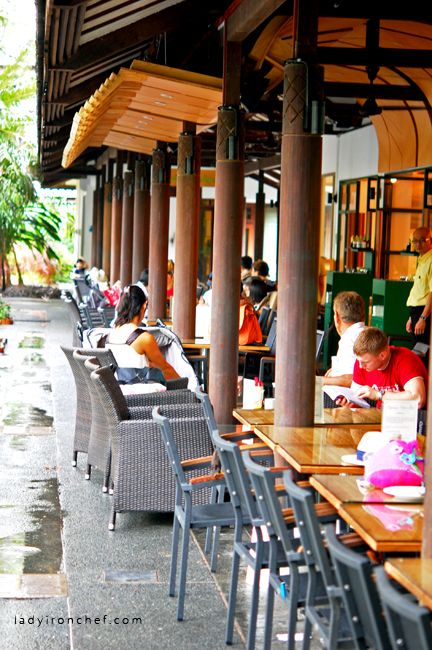 No, I don't even know where this place is.
It doesn't matter.
We will find it somehow, so long we follow our heart,
Or just go along with our legs.
Spaghetti Vongole ($18)
Among the many ones out there, you somehow caught our attention. Maybe this is what they call fate. No matter, it's my pleasure knowing you. Clams, plenty of them. The lovely seashells, with the simple-yet-important garlic. And oh yes, there was chilli with white wine & olive oil sauce too.
Sfilatino Casa Verde ($23)
You are sexy, you are hot. Thin is the in-thing, and you are slim. This is one pizza which I will willingly fork out my wallet for. The fillings, oh my, they were generous. Just look at the amount of ham, mushrooms, and mozzarella on top of the thin-crust pizza.
I know this is wrong,
But i am a sucker for ambience.
I always choose a nice place to dine at,
And it is ok even if the food is not that fantastic.
But luckily for me, you were great.
I will come back again, yes I will.
For brunch, for lunch, and for dinner.
***
Total bill was $41 for one pizza and spaghetti. The pizza was big enough to share among the 3 of us. I've always wanted to go to Casa Verde after hearing so much about the wonderful ambience. It is after all, located within the beautiful Botanic Gardens. I will definitely go back for brunch again, the prices for breakfast look good.
Its about a 15 minutes walk from the main entrance, otherwise cab in to the visitors centre, the fare is about $4. Well, i took the latter as it was raining. All right, it's just a bloody excuse for being lazy. See you there!
Casa Verde
1 Cluny road
Singapore Botanic Gardens
Tel: 6467 7326
Casa Verde is listed as one of ladyironchef's favorite restaurants in Singapore