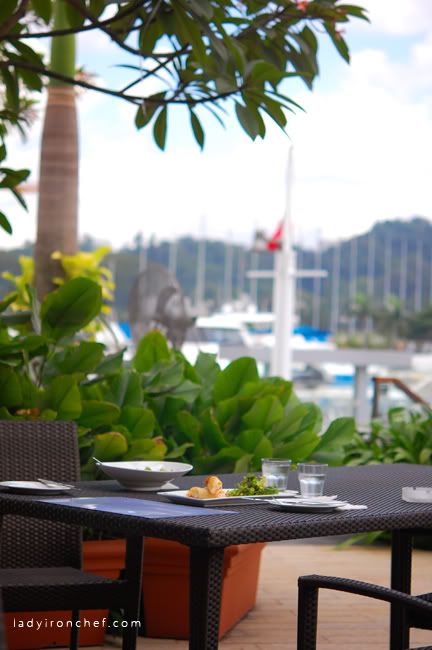 In my dreams, there is this beautiful place, with blue skies and clear sea. I dreamt of having my favourite brunch here with the one I like. We eat to our hearts content, and relax there while the hourglass freeze, just for us.
In my dreams, we have a cup of cappuccino. The aroma of the bean and the wonderful scenery of the place somehow makes the ordinary coffee taste better. And oh yes, there's a cute cookie to go along with too.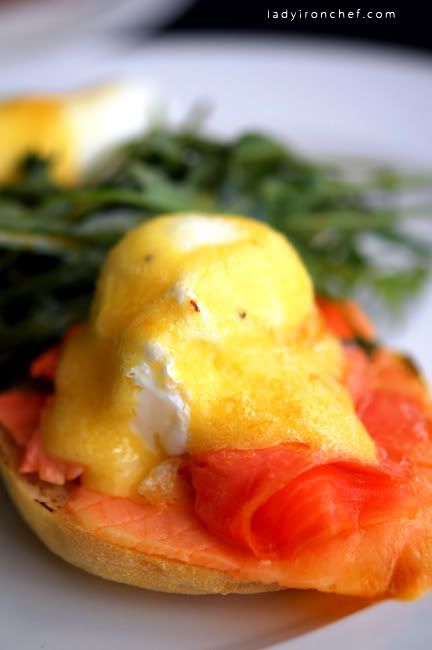 In my dreams, I can never forget the taste of my beloved Eggs Royale ($14). The ever-favourite poached eggs, I just wish we can be together everyday. There is nothing more satisfying in life to have you by my side.  O' my dear, just the thought of you make me sleep better.
In my dreams, you are always there.
In my dreams, I always envisage places where we will never run out of desserts. I have a sweet tooth you see. I dreamt of meeting the royal Sir-Deli's, but it was a pleasant surprise with Privé Carrot cake ($6.80)
In my dreams, everything and anything can happen. There are bad dreams, and of course sweet ones like you. I'm glad I can still occasionally dream of you, that is enough. Enter my dreams, and give me a kiss.
***
Privé bakery café is a wonderful place to visit if you haven been there after i posted my previous entry. Well, I couldn't afford the restaurant main course yet, that's why you will probably see more of my post on their brunch and desserts, which are affordable and good. See you there!
Privé bakery café
2 Keppel Bay Vista
GF Marina @ Keppel Bay
Tel: 6776 0777
Prive Bakery Cafe is listed as one of ladyironchef's favorite restaurants in Singapore