Ryan Giggs dribbled down the left flank, just like how he consistently did it for Man U over the years. He took a glimpse and passed it centre to Scholes, who stopped and played with the defender. After which, Scholes spotted Cristiano Ronaldo roaming in from the right wing, and he sent a perfect through ball in, the Portuguese winger took his chance and dutifully converted. Goal!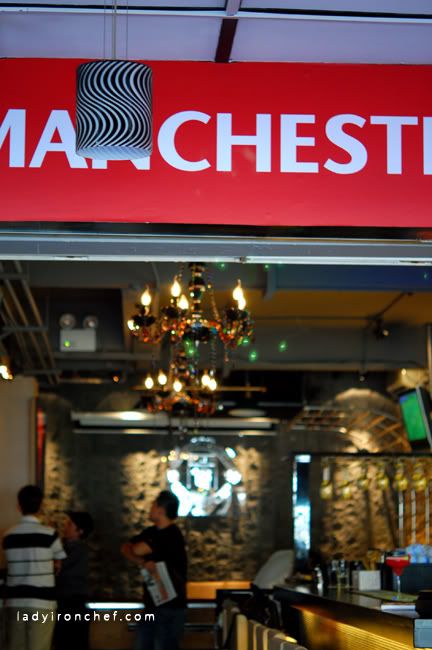 This is not a scene at Old Trafford, although all Manchester United fans would die to visit the place at least once in his lifetime. For the next closest thing, we have Manchester United Cafe Bar.
The breezy al fresco area overlooks the Singapore River, with the picturesque Singapore Flyer in the settings. I was surprised by the coolness of the place on a hot afternoon.
Manchester United Café Bar (MUCB) should not be a stranger to those who frequented Boat Quay, or the soccer fanatics. Opening shop in November last year, the place is the Devils new home ground taking over the now defunct Reds cafe @ Devil's Bar.
For the true devil only. Vodka, tequila, kuas, whisky, brandy are some of the liqueur mixed with juice to create this Red Devil drink. I took a few sips, not that I always drink during the day-time, and there seem to be stars flying all over. All right, I'm just joking about the stars!
Their highly acclaimed Crispy soft-shell crab ($15.0) started our tasting session. Lightly battered soft-shell crab topped with cucumber salad and a special ginger flower dressing. You know, the problem with food-blogging is we tend to take a long time trying for a perfect shot of the food. By the time we tried this, the soft-shell crab was a tad soft and soggy from the sauce already. But i love the refreshing cucumber salad which complimented the crispy crab very well.
There's the devils' wing. There's devils on horseback. There's beef short rib. And there's onion rings. A bit of everything. The Manchester Combo Platter ($28.0). There wasn't anything spectacular about the devils' wing, just crispy chicken wings accompanied with sweet and sour hot sauce. The peculiar-sounding name of devils on horseback did piped my curiosity, which was deep fried veal sausages wrapped with chicken bacon. The beef short rib also caught me by surprise since my first impression of it was pork ribs instead of beef.
Named after Europe's top club trophy which Manchester United won last year, for the third time. The Champions Burger ($16.90), how befitting. Freshly ground ribeye beef patty done medium-rare, topped with caramelised onion, chicken bacon, and mushroom. However, I lamented the fact that there wasn't enough cheese, and it wasn't melted enough to give the Oomph impact.The fries were generous and pretty decent.
The fish & chips ($17.90) came with two slice of the battered fillet of fish, with golden fries and greens. If you are looking at a typical fish & chips in Singapore, this passed the test, but it lacked the connection to the English food, which a Manchester United café should have.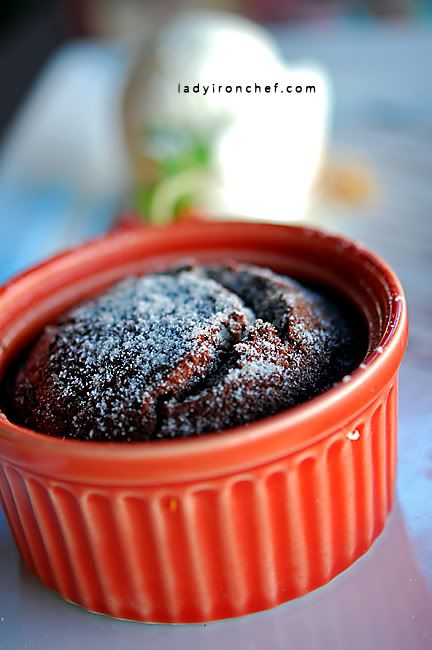 My meal can never be completed without any sweets. I asked for the in-house dessert, which turned out to be Red Devil's Pudding ($7.90). Homemade chocolate pudding served with hazelnut and ice cream. This is one dessert which can never go wrong, with chocolate lava oozing out from the pudding, eaten with the cold chilly ice cream, you are in heaven, my dear. I did felt that the $7.90 tag is slightly steep considering a place which does not specialise in desserts. But if you are like me who need sweets to end off a meal, here you go.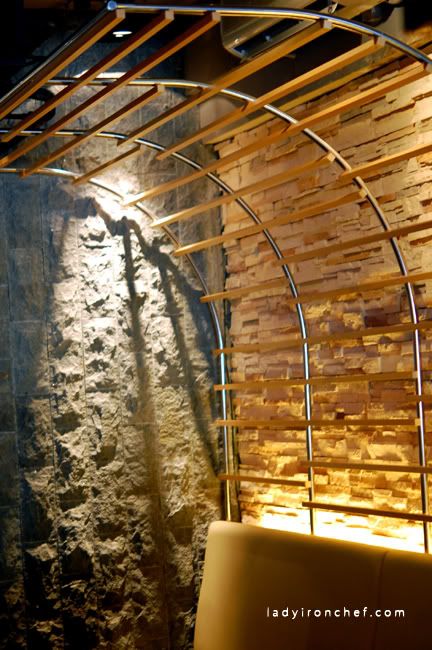 Be at the top of the world controlling your favourite club, transferring and buying your favourite players. That's what Football Manager (FM) brags about. Something better, sit at the dugout in the midst of a match!
More than just a sports bar, MUCB hopes to portray the image that there can be good food with your drinks too. I think it is good for Boat Quay on a whole, to shake off the sleezy image which so many people perceive it to be.
MUCB offers food with reasonable pricing, but my only qualm was the lack of identity of the cafe. The food although it was above average, lacks the connection with Manchester United the football club. The place, although it has lots of Manchester United stuff, lacked the distinctiveness.
Maybe it was due to the afternoon visit, I'm sure the atmosphere will be very different on a match day. Whatever it is, MUCB does provides a new option for lunch if you are working in the vicinity. And for the Manchester United fans out there, what are ya waiting for?!?
I will like to thank Shawal from Asiaprwerkz who invited me for this food tasting session, and Mr Andy Yun, CEO of Manchester United Food & Beverage Asia, who hosted us and gave an interesting insight about his vision for MUCB.
Manchester United Café Bar
Boat Quay (Next to Dallas)
Tel: 65335880