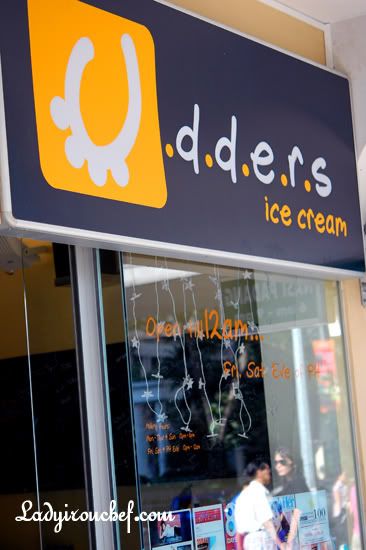 They make you smile. They make you blissful.
They are call ice cream. They are call gelato. They are call sorbet.
They come in scoops. They come in pints. They come in sticks.
They have all sorts of flavours. They are our happy-booster.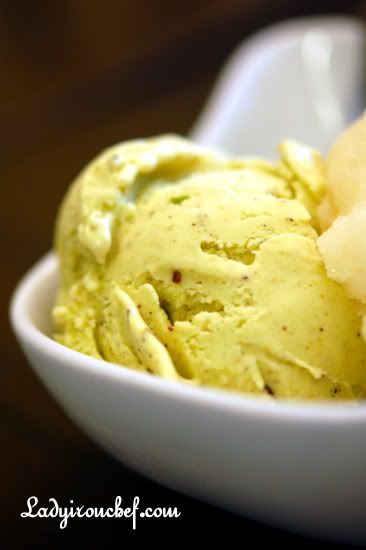 I like nuts, just hazelnuts anyway.
I see myself trying Pistachio,
well it's just another type of nut anyway.
Whole natural nuts. Intense, pure, nutty.
There's two types; pears and Chinese white pears.
This one, was pear, sorbet.
No milk, no cream, a fruit puree.
Akin to eating, the real pear.
O, what creative use of the wall. What better ways to improve,
than to get customers to vote, for the new flavours.
Yakult, White chocolate with Macademia liqeuer, choya, & Ribena
are the flavours under R&D right now.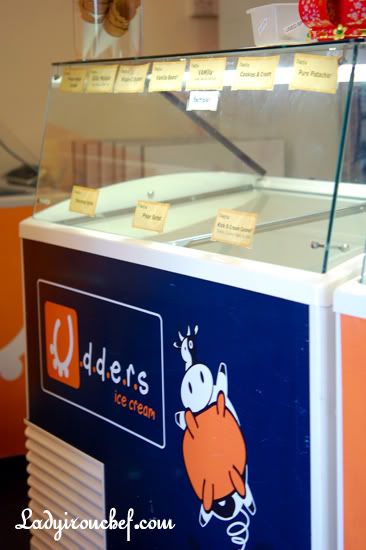 A Note: Pure Pistachio & Pear sorbet
Classic single scoop $3.20, double scoop $4.90
Premium (liqueur) single scoop $3.90, double scoop $5.90
Freezing the bowl for the ice cream to last longer, well done!
U.d.d.e.r.s ice cream155 Thomson road Goldhill Shopping Centre
Featured in