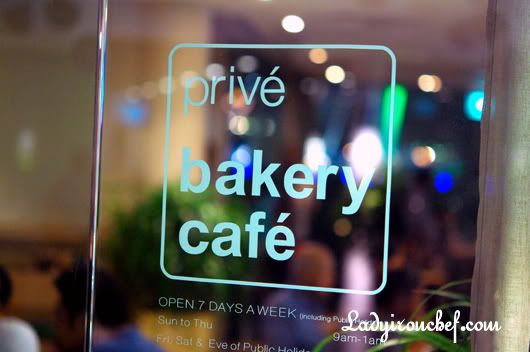 A year, twelve months, fifty two weeks,
& three hundred and sixty five days.
A day, twenty four hours, one thousand & forty minutes,
& eighty six thousand & four hundred seconds.
Breakfast, brunch, lunch, tea, dinner & supper.
That's how much we eat, and for the last meal of the year,
Something sweet.
A typical New York Cheesecake ($6.80), with a twist at the bottom. Instead of the usual digestive biscuit crumb base, this one had oatmeal mixed with digestive biscuit, resulting in a softer base. While it scored brownie points for creativity, I still preferred the original version. The cheesecake was the very rich and cheesy type, nothing like the light & airy type.
Something not-so-sweet. Strawberry yoghurt mousse ($7). Topped with pretty strawberries. I ain't a big fan of yoghurt, but this hit the right spot with the perfect balance between the berries and mousse. The best part of a shooter dessert was digging into it. And sharing of course.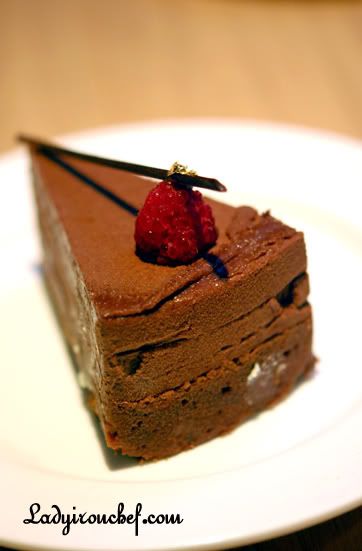 Now, my favourite. I left the Hazelnut Praline Royale ($6.80) for the last, since i knew me being me, i'll definitely not like the other two desserts if I've started with this. Beauty lies in the eyes of the beholder, and i only have you in my eyes. The praline base was definitely one of the thickest I've before. The richness of the chocolatey cake did not overwhelm in the first bite, but the cake was surely too much for one to finish alone. In short, think ferrero rocher cake.
Privé bakery café
2 Keppel Bay Vista
GF Marina @ Keppel Bay
Tel: 6776 0777
Featured in