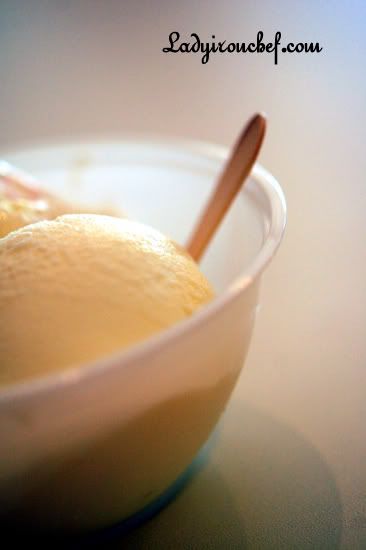 I was a solitary figure in this world
Until you came and brighten it up
But why are you always hiding behind
This huge invisible gap between us
Under your confident & self-assuring front
I know the past has been painful for you
Have i found you?
That's the only thing i wanted
Or lost you?
Give me a chance, to find the key to your heart
Island Creamery
10 Jalan Serene
#01-03 Serene Centre
Tel: 64688859
The flavours from the first to the fourth picture are as follows; Yogurt, Very Berry, Burnt caramel, & Nutella. Double scoops are $4.50. Read my previous visits here and here.