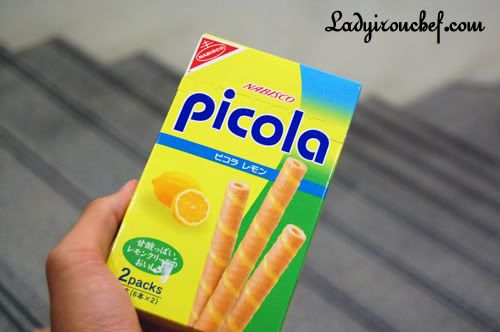 Picola by Nabisco is another Japanese snack that is widely available. The popular flavours like chocolate, vanilla and strawberry are the common ones around, so again, it's another unique flavour that caught our attention. This time round, it's lemon flavoured cream wafer sticks!
My partner said that she didn't fancy lemon flavoured snacks because it reminded her of the lemon washing soup. On the other hand, I liked lemon for its light and airy taste.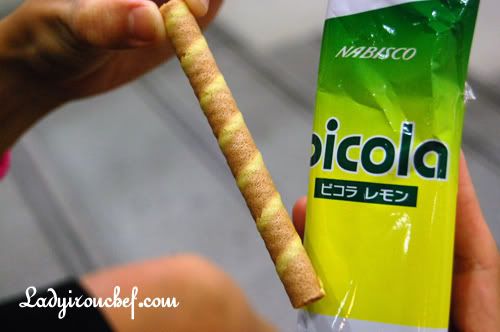 Picola's lemon flavoured cream wafer sticks did pass my partner's requirement. But like always, having too much of anything, even good stuff, will mean getting sick of it easily. So eat the picola lemon sticks with control.
This is a series of posts on Japanese snack, stay tune for the
Japanese snacks part 5 next time!