De Coder's Cafe is one of the latest board game cafe in town, think along the line of The Mind Cafe, and Settlers Cafe and you pretty much get the picture. Located along Bukit Timah road at Balmoral Plaza, where Waffletown is also situated at.
Like what i mentioned previously, the place is actually quite accessible because its only about ten minutes walk away from Newton MRT. Taking a bus from Orchard road takes a mere ten minutes too.
It is puzzling as to why LIC haven't been to any board game cafe when Mind, settlers, and De coder's have open for quite some time, and are available in quite a few locations.
We are here for Claudia's birthday. The Cafe isn't very big, in fact its quite a squeeze for about twenty of us. The interior is simple, you can choose to seat at the sofas, or at the tables and chairs which are in red and black theme.
The highlight of De Coder's cafe is definitely their wide range of board games. And speaking of board games, they aren't your normal monopoly or you know those usual ones. They have so many different types which we totally haven't seen before.
Root Beer float ($4.50)
The root beer float is really just your normal root beer float. Pour the root beer from a bottle, and add a scoop of vanilla ice cream. To charge $4.50 for it is kind of outrageous, but then again, they don't charge for the games play, so i suppose their source of revenue will be through the drinks and food.
Pasta ($9.80)
We ordered quite a few pasta, like Beefy beefy, ocean catch, mushy mushroom. All their pastas does not really suit our tastebud. Period.
Spicy Drumlets ($5)
If their main course doesn't works, what else is there to eat you ask? Finger food, but again, we tried almost all of their finger food, and most of them can't quite make it as well.
The spicy drumlets is one of the few that is decent, but the consistency isn't there. The first round we ordered this the drumlets are still okay, but the second time we ordered this one again, the chicken is kind of soggy, and its supposed to be fried and crispy.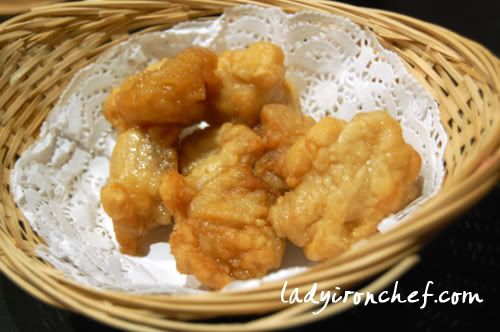 Chicken Cubes ($5)
The chicken cubes is definitely on the list of finger food that you should not be ordering. Soggy and tasteless. Period.
Cheesy Wedges ($5)
They have two types of wedges, the potato wedges and cheesy wedges. We had both, and i guess the two wedges are still all right.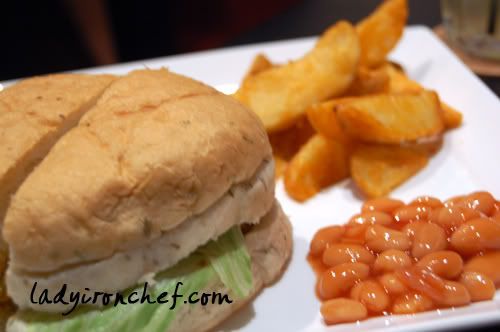 Americaya ($10)
American's all time favourite chicken burger served with wedges and baked beans. They are right, American favourite is chicken burger, but unfortunately, its not the Americaya served here. I literally had a hard time finishing the burger, and its not because i am full.
All in all, i may seem quite harsh on the food in De Coder's cafe, but really the food isn't good. Then again, you are there to play board games, and not because of the food, so we shouldn't be complaining. But i feel that a board game cafe like De Coder's is a great idea, and to serve simple and good food actually isn't that difficult.
Desserts like cheesecakes and brownies are decent. Fried food is in fact the easiest food to do it simple and nice, but they mess it up. If only they can improve on the standards of their food, i'll foresee myself making perennial visits, otherwise, stay away from most of the food, maybe just the desserts and drinks.
De Coder's Cafe
271 Bukit Timah Road
#B1-04
Tel: 6235 2160