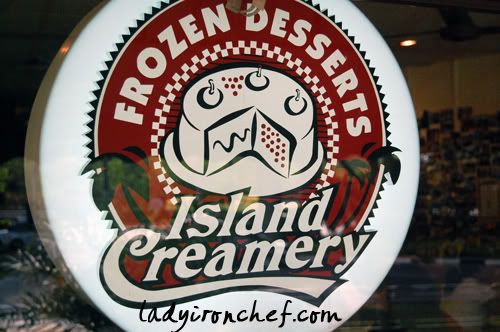 With international brands like Haagen-Dazs and Ben & Jerry dominating the ice-cream market, comes along our very own home-grown talents making local ice-cream. Island Creamery is the founder and at the forefront of such local ice cream makers.
It has been some time since my first visit to Island Creamery, so i paid a revisit to the ice-cream parlor with a friend. Single scoop ice cream is $2.50, while double scoop is $4, the ice cream here is much cheaper than Daily scoop, and Haato.
Not to mention Ben & Jerry who single scoop alone is already $4.90. But then again you can't really compare it this way since they are in a different league with different playing fields.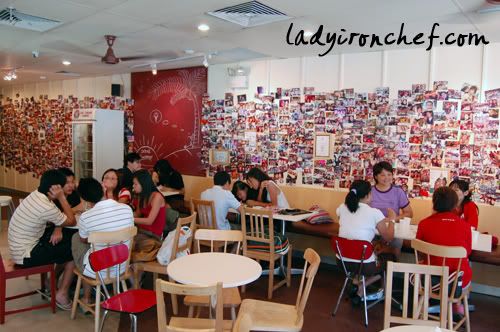 The dining in area is quite small, with some seats on the outside, thus Island Creamery is always full most of the time, too many ice cream lovers, too little seats.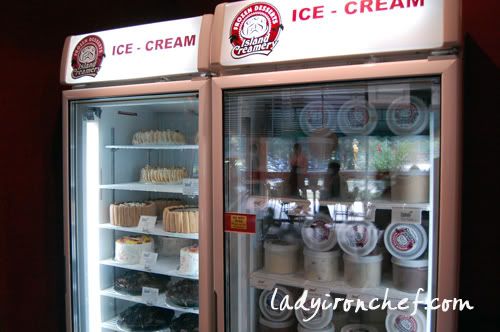 Besides dining in, the 500ml tub is yours to bring home at $8.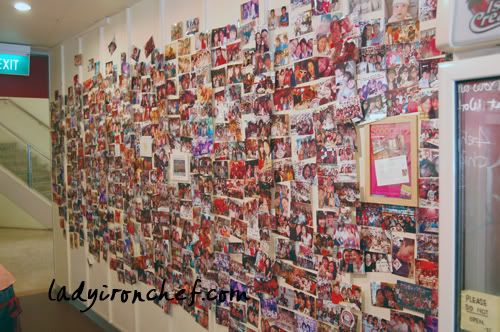 The many happy faces at Island Creamery
Double Scoop Apple crumble, hazelnut ($4)
Having tried Hazelnut the last time round, i can never stop myself from ordering it again. Good old nutella! Apple crumble is suprisingly good, the apple crumbs are evident on the ice cream, quite an unique taste.
Chendol flavour
The chendol ice cream wasn't to our liking, for this one i guess we still prefer drinking chendol than eating chendol ice cream.
Pulau Hitam
We like the Pulau Hitam too! Smooth yet not too creamery.
Total bill is $8 for 4 scoops of ice cream. I like island creamery's ice cream for their unique flavours, and i do believe that we should give local ice cream makers a thumbs up for their willingness to try and experience with new flavours which others might think is impossible for ice creams.
Island Creamery
10 Jalan Serene
#01-03 Serene Centre
Tel: 64688859
Featured in