Coffee Club @ Holland Village is located right at the end of Lorong Mambong, the street that is the heart and soul of Holland Village. Having live in Holland when i was young, the street has since undergo many transformations, and i think most of the shops back then are not there anymore.
After reading Coffee Club's website, i then realized that they had actually opened their first gourmet coffee house in Holland Village in 1991. But to be honest, i didn't have any memories of Coffee Club back then.
Today Coffee Club has 21 outlets island-wide, and this is actually the first time i'm stepping into Coffee Club. Can you believe it? Well i been to Coffee Bean, Starbucks, but not Coffee Club.
And i have not went to The Coffee Connoisseur (TCC) before either, looks like a visit to TCC is on the cards.
The interior of the Coffee Club at Holland Village is relaxing, and looks great for a chill-out place. Thats exactly the reason that prompted my friend and i here.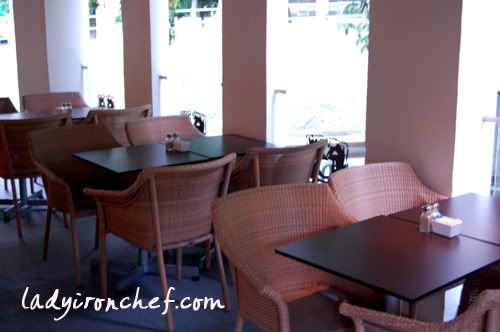 There's also al fresco area for those who like to stay out of the air-condition.
Iced Mocha ($6.90)
My friend had the iced mocha, like i mentioned previously in the Cedele post, i'm not a big fan of mocha, i rather spend the money on desserts, but my friend find the mocha to be all right.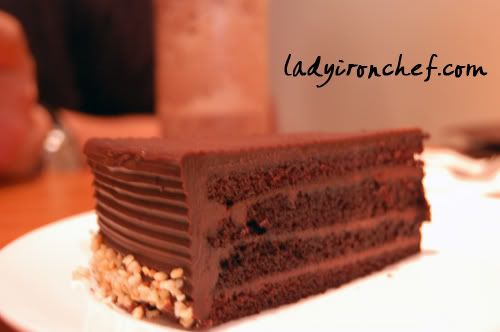 Vienna Chocolate Cake ($5)
This, is what i'll spend on my money on when i frequent coffee houses and cafes. Seriously i wont spend 6-7 bucks on a cup of coffee, partly because i don't drink much coffee also. I love desserts, give me desserts everyday!
The Vienna Chocolate cake by its account, isn't that great, there's nothing special about the cake, well except its chocolate.
But to be fair, at 5 bucks a slice, it is really quite worth the money if you often have cravings for cakes, like me.
Total Bill was $14 for one mocha and one cake after the 17% you-know-what. The ambience of Coffee Club at Holland Village branch was excellent for a chill-out place, my friend and i were there chatting for about two hours, and there wasn't much crowd around.
The menu for their main course looks tempting, in the dollar sense its quite reasonable. But i'm quite skeptical about the quality of the food in coffee houses. We'll see how it goes then. Maybe when i'm low on budget, i'll give their mains a try. Until then, chill-out!
Coffee Club
48 Lorong Mambong
Holland Village
Tel: 6466 0296
" Chill, chill, chill-out! "